Hello welcome to the 3rd grade class page!
Let's see what our third graders are doing in Mrs. VanWallaghen's Class.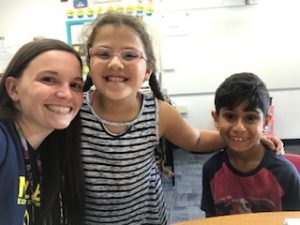 In addition, to each student's IEP goals…
This month, during reading, the students are working on:
During Reading we are working on:

Recognizing our sight words.
sounding out and blending 3 letter words (CVC) words.
recognizing the initial sounds in words.
Retelling a story using beginning, middle, and end.
Comparing stories with a similar theme.
I can compare ideas from two non-fiction texts.
Using context clues to identify a missing word from a sentence during a read aloud.

During Writing we are working on:

Capitalizing the first letter of a sentence and using ending punctuation.
Knowing our personal information: Birth date, address, and phone number.
Recognizing CVC word patterns to improve our spelling.
Writing in complete sentences.
Conducting research using more than one source, and writing about our findings.

During Math we are working on:

Measuring lines  and objects using whole and 1/2 inches.
Weighing objects on a scale using grams.
Calculating the areas of rectangular shapes on grid paper.
Adding measurements together.
Jana working on her addition skills: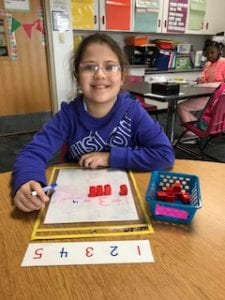 Amir typing and presenting his opinion project called "What is the best pet?" He chose a fish.
Class Halloween Party Picture: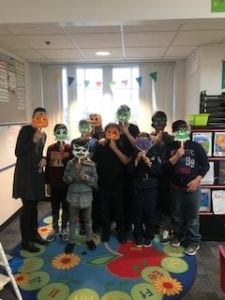 Jana and Amir at Greenfield Village field trip 🙂
Jana working on her money skills.