ATTENTION BATTLE OF THE BOOKS PARTICIPANTS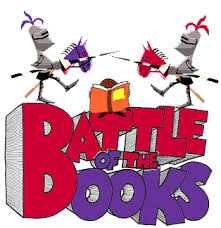 Exciting News! The iLearn classroom for the students to take the comprehension quizzes is up.
To access: go to https://lindbergh.dearbornschools.org and click on the Battle of the Books link at the top of the home page.
Students will login using their student ID number and passwords that they use on the Chromebooks at school.
Once they are logged in, they will need to enter the enrollment code to join the classroom: xdnt9n
Thank You,
Amy Fradkin and Nicole Bazzi