Posted by Ann Albertson on June 16, 2017 in
Class News
|
∞
Here we are at another end of a school year. While I am like most teachers in looking forward to summer vacation, saying goodbye to your children is one of the most difficult things for me. Now that they will be in middle school, I don't get to give them a high-five, smile, or hug in the hallway. Yes, I care deeply about them. We have been together for 6+ hours each day for 180 days (give or take). It's hard to say goodbye to so many special souls.
I hope the lessons they have learned have helped strengthen their foundations. I hope they always work to their potential. I hope they realize how many opportunities they have. I hope they always have hope.
A special thanks to Mrs. Nicole Miller for being my homeroom mom this year. We have many great memories thanks to your hard work and efforts!
To all students and parents, thank you for making this another memorable school year! Please keep in touch … XO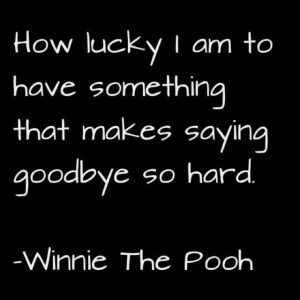 Subscribe by Email

Body Systems

Bunnicula

Class Links

Disease Research

E.L.A.

How to Write a Summary Brief video to assist in writing a summary by answering the questions who, what, where, when, why, and how

Earth Day

Earth Science

Force and Motion

Life Science: Body Systems

Life Science: Living Things

Memory Book

Music Link

Scientific Method

Social Studies Unit 1

Social Studies Unit 3

Social Studies Unit 4

Social Studies Unit 5

Social Studies Unit 6

Supplementary Resources

Unit 10

Unit 3

Veteran's Day

Volume

Archives

Categories

Meta