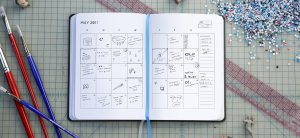 My planners assistant (student job) will be posting homework here daily. If you have any questions regarding the work we have done or the assigned homework, you can contact me at zeghirj@dearbornschools.org.
UPDATE: Please head to our ClassDojo site for daily snapshots of our planner. This will be located under class story.
Wednesday, September 5, 2018
Reading: Read for 45 minutes and complete reading log.
Math: Eureka Math pg. 5
ELA: Grammar worksheet front/back.
 Monday September 10,2018
Reading log
Spelling packet
Tuesday, September 11, 2018
Complete unfinished social studies work
Reading log
Spelling packet
**Recorder money
 Wednesday,September 12,
math page 11 only A and B
reading log
spelling packet,test Friday
1/2 Friday
open House tomorrow
Tuesday,September 18
pg.15
reading log
spelling packet
Tuesday,October 2
spelling packet
math pg.37,38
Reading log
Thursday,October 4,2018
reading log
spelling packet-test tomorrow