Ms. Thompson – Instructional Coach:
I have been teaching in Dearborn for the past three decades.  I have taught at Henry Ford Elementary, McDonald Elementary, McCollough-Unis, Lowrey and am currently assigned to Miller Elementary. I have taught in various positions spanning the whole range of Kindergarten through Eighth grade.  I have three adult sons and we live in Livonia.  I am also a mom to two rescue dogs and two rescue cats.  I am an avid reader with a passion for gardening.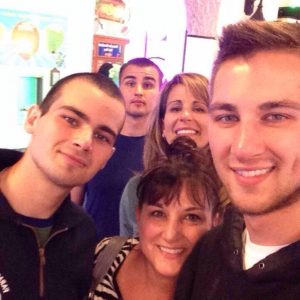 My sons and my sister with me.
My pets.