Hello Room 108 Families,
Can you believe we made it to Winter Break?! Our time went by so fast! I hope you have a wonderful, safe, and restful vacation! We will see each other again on Monday, January 3.
Reminders
Winter Break is from Monday, December 21-Friday, December 31.
School starts on Monday, January 3, 2022!
Masks:

Masks must be worn by both students and adults at all times on school grounds.
Please make sure you send your child to school with extra masks in their backpacks. Masks get lost and/or dirty easily. We want to make sure your child is kept safe at all times.

Blankets were sent home on Wednesday. Please wash them and return them to school with your child when we return to school after the break.
As we approach winter, the weather is getting colder. Please send your child to school with winter gear (heavy coat, snow boots, snow pants, hats, gloves/mittens, and scarves). Snow pants and snow boots may be kept at school and sent home on Thursdays.
January 2022 Calendar
The January 2022 Calendar was sent home on Monday. Please see the change on Monday, January 24, 2022 date.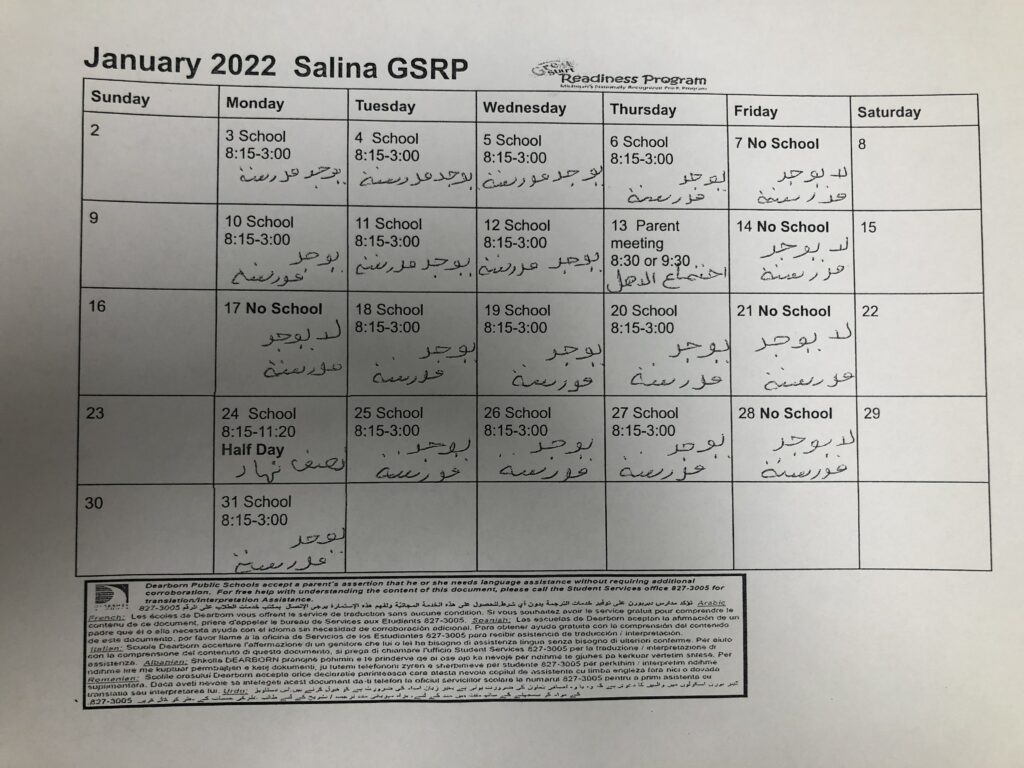 What Did We Learn About This Week?
The students learned about letter O this week! The students practiced making letter O by writing it in the sand. We also wrote about things that start with letter O in our writing journals (octopus, owls, etc.).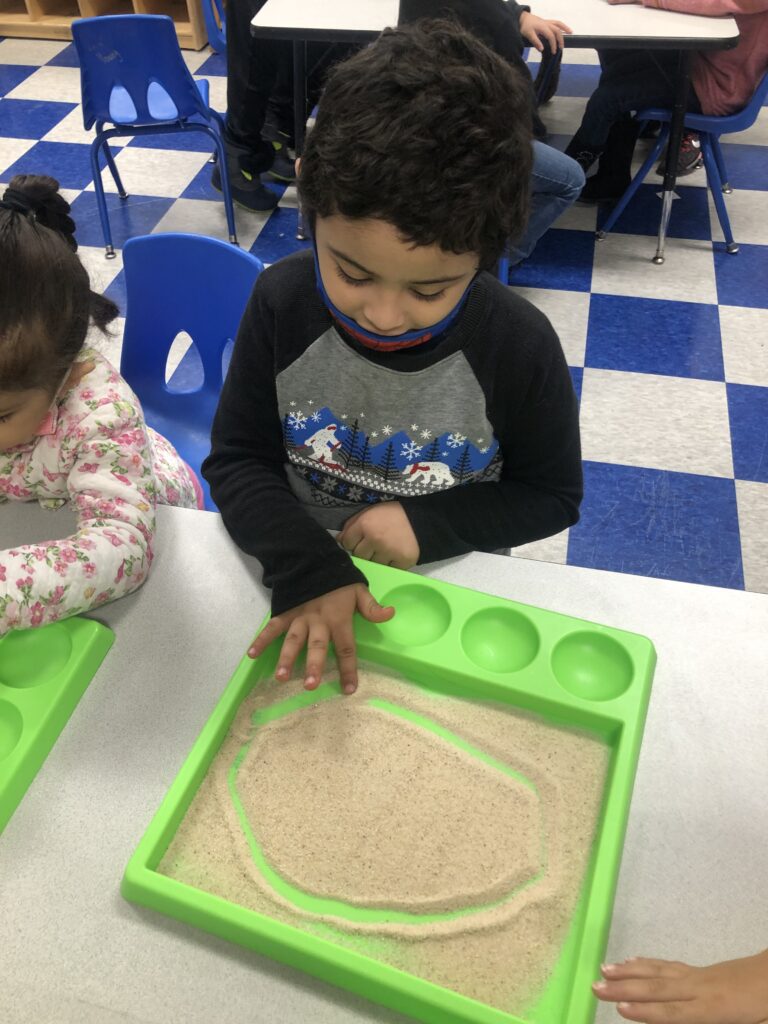 We also reviewed the letters we've learned by playing a memory game! The students had to flip over the letter cards and match the capital and lowercase letters together. It was so fun! Here are the letters we have learned so far:
L, l
F, f
E, e
H, h
T, t
I, i
U, u
C, c
O, o
Winter Fair Fun!
Winter Fair was so much fun! Thank you all for participating and attending the fair! Here are some pictures:
Fun Winter Break Activity Idea!
The learning does not have to stop during the break! Learning can be fun and interactive! To help continue your child's learning, please read books with them every day! You don't have to read by reading the words; you can read the pictures! Sit down with your child and tell a story by looking at the pictures. Your child can tell you a story by reading the pictures, too!
Helpful Links/Websites: