In our social studies unit, we are learning about the Anishinaabeg Native Americans. Our focus will be on The Three Fires (also known as the Ojibway, Odawa, and Potawatomi). Most of the Three Fires lived in wigwams (a rounded home, made of tree bark). We thought it would be fun for students and their families to create a wigwam using various materials. Attached to this note are some ideas for your wigwam. There are helpful links as well. I will also post this information on my blog. If you have any questions about this project, please contact me on dojo.
Project is due on: December 16
Objective: Students will build a model (by following their design plan) using paper, brown paper bags, yarn, glue sticks, liquid glue, tape, popsicle sticks, pipe cleaners, felt, materials from nature, and/or foam. You can include any materials that your child finds useful. Students will complete the wigwam research paper, and write a detailed description of their design (see attached papers).
Helpful links: http://www.woodlandindianedu.com/wigwamframes.html
http://www.native-languages.org/houses.htm
http://www.the-gray-wolf.com/wigwams/
Worksheets: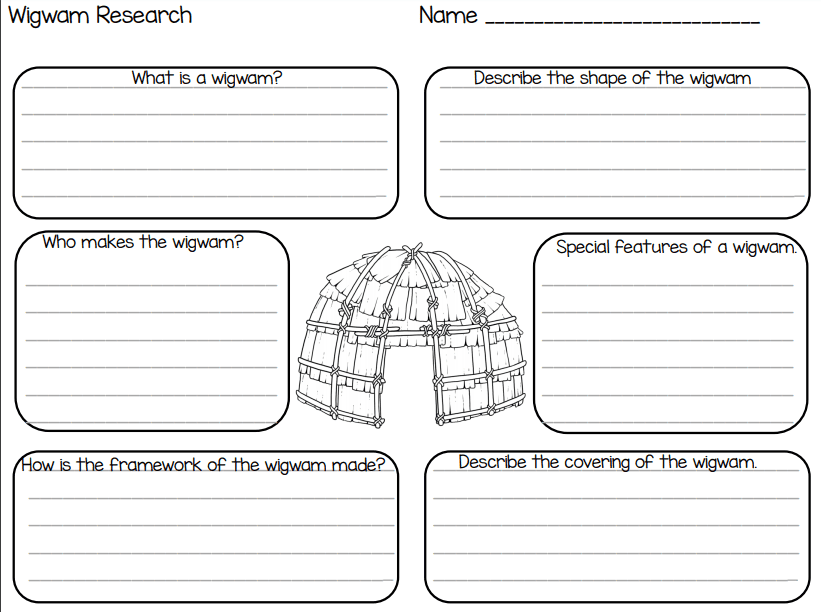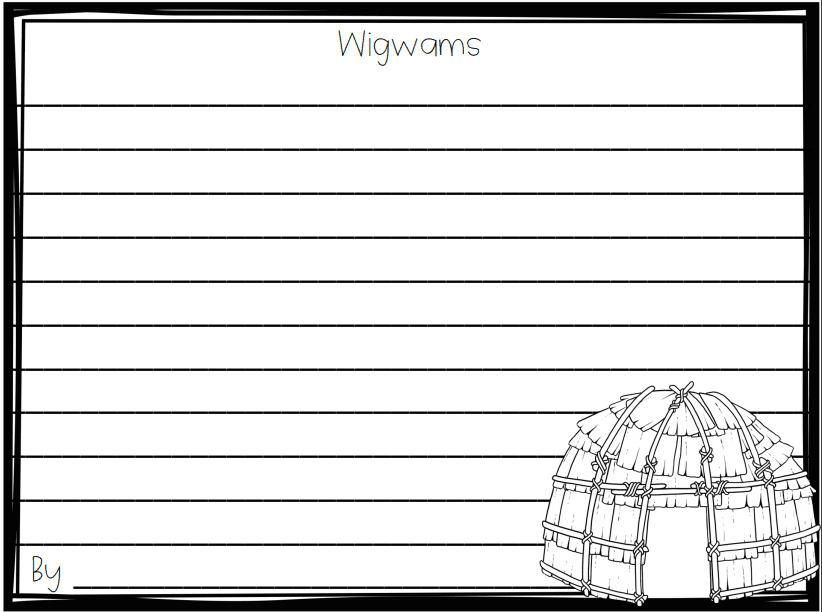 Thank you,
Third grade teachers