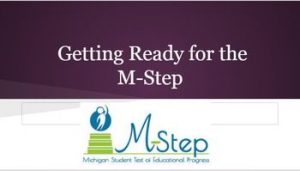 For advanced math we just finished our exponential functions unit. We will start the quadratic functions unit after the spring break.
For Pre-Algebra, we started the transformations unit. We already finished translation and will continue on reflection, dilation and rotation after the break.
We are also reviewing for the MSTEP testing for both the advanced and the regular math classes, where students are to work on a review MSTEP packet the first 15 minutes of class, and they are to complete 8th grade assignments on IXL.