For today's Teacher Appreciation Week post, I'd like to share the top ten lessons I learned during my student teaching semester, under the tutelage of the esteemed Mrs. Joyce Spletzer, my cooperating teacher from Walled Lake Western High School in 2008.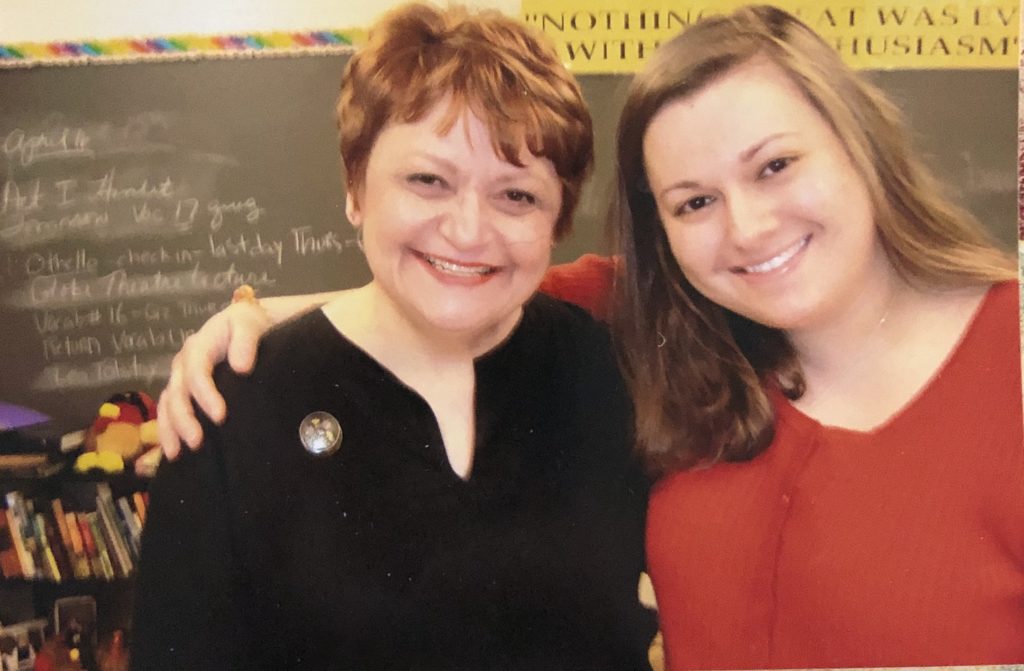 Lesson Ten: Celebrate the same birthday every year. A running gag, Mrs. Spletzer celebrated the anniversary of her 29th birthday, every year. Everyone had fun with the joke.
Lesson Nine: Call your students "Turkeys." Mrs. Spletzer would call her kiddos "turkeys" and they would get her turkey paraphernalia which would decorate her classroom.
Lesson Eight: Chalkboards are the worst! When I first started student teaching, my handwriting was comically large. We would still write lecture notes on the chalkboard, and I would have to go back and erase in order to have access to more space to write. Mrs. Spletzer advised me to adjust my handwriting. While I managed to do better by the end of the semester, I am thankful for the advent of white boards, projectors, and Google Slides.
Lesson Seven: "Nothing great was ever achieved without enthusiasm." Mrs. Spletzer had this Ralph Waldo Emerson quote above her chalkboard – and it was a great reminder for both the students and myself. I consider this the ultimate growth mindset quote.
Lesson Six: "Good Morning Class!" Mrs. Spletzer would begin every class period with this salutation and it has been one of my favorite traditions which I have adopted from her. I appreciate all my students who continue to indulge me in returning this greeting at the start of every class.
Lesson Five: The Importance of Vocabulary – This was one of my favorite routines in Mrs. Spletzer's class. Every week, students would be responsible for ten new vocabulary words. As it stands, I do my best to seize every opportunity to share new vocabulary words with my students! I take pride in being a logophile (word nerd).
Lesson Four: Share Shakespeare with your students. Mrs. Spletzer's adoration for the Bard is unparalleled. I'm so bummed that I did not get a chance to share Julius Caesar or Hamlet with my students this year.
Lesson Three: If you're not into what you're teaching, your students won't be either. I remember during one of my lesson for Oedipus Rex, Mrs. Spletzer shared that I looked bored – and as a result, my students were disengaged. So, during one of the scenes later in the week, I fake fainted. That sure got my students' attention. Mrs. Spletzer told me that she had never felt as proud than in that moment. I later found this quote by author Gail Godwin that I feel like sums up teaching, "Good teaching is one-fourth preparation and three-fourths theater." Based on my twelve years of experience, I have found this to be more than true.
Lesson Two: Be willing to learn, adapt, and change. Her tough love opened my eyes to a lot of misconceptions and fallacies I had been harboring (which were negatively impacting my effectiveness as a teacher).
Lesson One: Enjoy your students. Mrs. Spletzer was a formidable teacher – her no nonsense "we've got work to do" approach to learning made her classroom THE place to be. At the same time, you could tell she took absolute delight in her students – and that teaching was more than a job – it was a passion.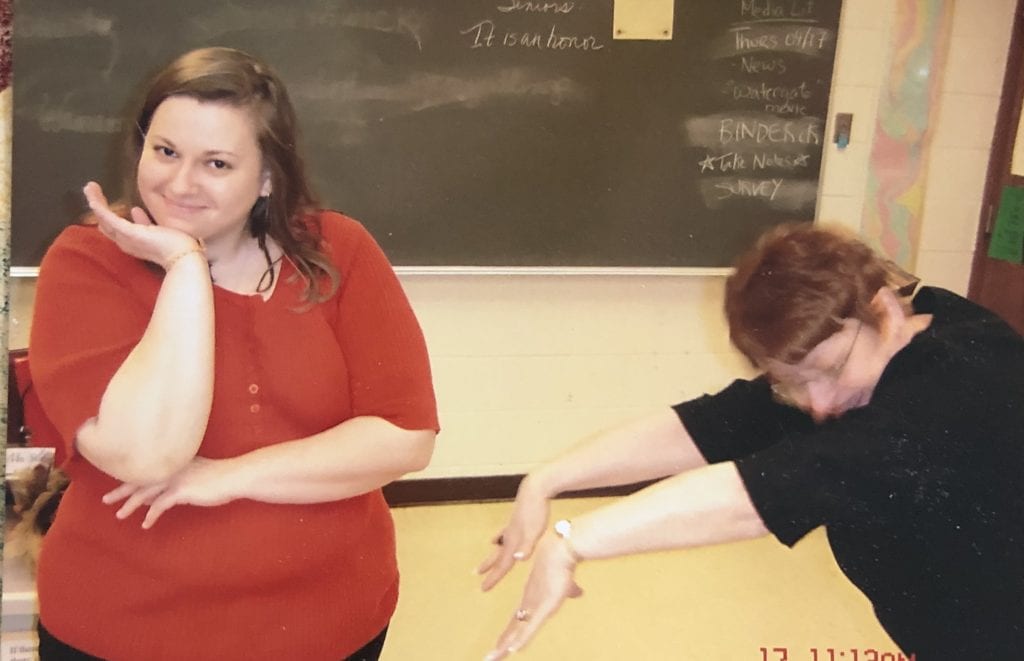 I learned more in one semester of student teaching with Mrs. Spletzer, than I did in the entirety of my teacher preparation courses; and I will forever be grateful for the opportunity to have been one of her honorary turkeys.