Today the Michigan Department of Education addressed the very real problem of inequity (as it relates to access to remote learning opportunities).
Our district also responded, stating, "Although the district is closed in accordance with the state-mandated closure, there are many opportunities for students to continue their learning at home. The resources shared by the teachers are intended to help students maintain skills. These resources will serve as enrichment activities for students and participation will not impact their grades."
participation will not impact their grades
You can imagine what happened next. I received a barrage of messages asking various versions of the same pressing question, "Does it Count?"
"So recently a lot of kids have been talking about how homework doesn't count anymore, so now some people aren't doing their work because apparently it "doesn't count". I was wondering if that's actually true or not."
"Do these assignments count towards our grade?"
"I'm kind of confused on everything that was posted, so as of right now all the work that we are doing isn't counted or graded?"
"Wait so that means if we don't do our work it doesn't really matter because it doesn't count?"
"Will we still be getting school work even though none of it counts?"
"Is our work not being graded?"
"Do we still have to do our homework?"
"It has come to my attention and thousands of others that online schooling will not count toward annual requirements. Could you please help clarify if this online stuff is still worth putting effort for?"
You've heard me talk about this, ad nauseam, but I don't care about grades. I don't believe we should focus our efforts in school just to earn a grade. There are SO many things I care more about than grades!!
Your learning
Who you are as a person
How you make the world a better place
What you do to help others
And when my students hear about this, they GROAN and complain that my position is not reasonable because – PARENTS, GPAS, COLLEGES…
And I try to tell them – IF YOU FOCUS ON YOUR LEARNING, the GRADES WILL COME!
But they don't believe me – because we exist in a broken system. Now that standardized testing has been canceled for the 2019-2020 school year, if your focus, as a teacher, was teaching to the test – has the time your students' spent in the classroom been wasted? Is now the time we reignite our battle cry of learning for the sake of learning?!
And if these past seven days have shown us ANYTHING, it's that education is not the only system that is broken. *but that's another blog post for another time*
Does it even matter whether or not I agree with the state department's decision?! After all, the reality is indisputable – access to remote learning opportunities is inequitable across the state. And given that fact, expectations for teachers and students is startlingly inconsistent between districts.
What do you tell my best friend, who is also a teacher, who has three kids, whose husband tested positive for the virus …. what do you tell her about how she is "supposed" to spend her time, or even "earn" her paycheck. Forget about the toll this pandemic is having on our physical and mental health… now we need to worry about whether or not we are going to get paid?! It is unconscionable.
The only thing any of us is certain of, is just how much is uncertain. Take me for example. My parents are quarantined in France. One sister works in the medical field – among those in the front lines. My other sister was rushed to the ER by ambulance for emergency surgery (non-covid19 related), and is still in the hospital. What can anyone possibly say to me, or anyone?!
In life, at any given moment, you almost always have the right to choose what you do. You never HAVE to do anything. Take for example, the CDC's recommendation that people stay home. How do you explain that beaches in Florida were bustling? We live in a world that is DRIVEN by capitalism, a world where, if we can't see how it directly affects us, then we dismiss things, a world where we are distracted by the things that TRULY matter – all because of the pressure to do and be more.
My heart BROKE when multiple students reached out to me this past week, students who are conscientious and sincere, panicked because they were not going to get their work completed "on time" – all because they were sick, or in the hospital, or there are eight kids at home sharing one computer. But, when you are privileged enough to be able to keep learning, and your ONE question is "Does it count?"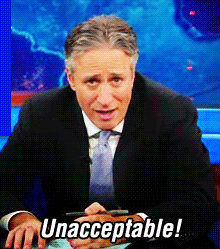 My sister thinks that my position is wildly naive and idealistic. She agrees with you – unless someone is getting something in return, they simply won't do it just because YOU feel like they should. (It was like that time I reached out and asked for student volunteers to help me with something school-related. TWO students responded. TWO.)
And while I understand the reality of extrinsic motivation (i.e. grades)… I will continue providing "enrichment activities" and encourage all students who are able to participate to do so. I will offer personalized feedback to those who ask for it, as well as generalized feedback based on what I observe from submitted work.
Life is about making CHOICES – and right or wrong , the choices you make BUILD YOUR FUTURE. With so much that is unknown, find refuge in learning, and I will be there to support you. Thanks for reading. Mx. Sabbagh
03/20 Addendum: Shortly after this entry was published Governor Whitmer issued a clarifying statement on what the Michigan Department of Education shared today.
03/27 LOVE this response from our superintendent regarding the "Does it Count?" question.