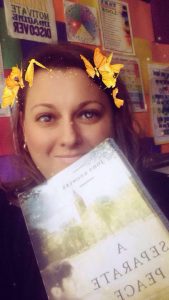 By next Wednesday, September 21st, all students should have their own independent reading novel (all classes will have had the opportunity to visit the library by Monday, September 19th).
Reading Rx: I recommend reading at least twenty minutes every night.  Sustained silent reading will take place each week (probably on Fridays), followed by reflective journaling. A project for this book will be handed out towards the middle of October.
For extra credit, email me a picture of you doing this with your book.