**Your child made a special Valentine card. It will be in their folder when they come home today<3 Happy Valentine's Day to my students and families:)
Reminder: NO SCHOOL Monday, February 17th-23rd. School resumes Monday, February 24th. Happy Mid-Winter break to all:)
Pictures from our Valentine's Day in the classroom: https://drive.google.com/drive/u/0/folders/1B0NIRm_sC78yVo_jVtd_HiGU5LEDtZSf. Thank you to all my families who donated to make our party special:) Also, you will notice some pictures of our time with our reading buddies today! We exchanged Valentine's and played Valentine's Bingo!! Enjoy the pictures!
Seesaw: We are back up on Seesaw! Check out your child's latest video<3
Our NWEA MAP King and Queens: I would like to introduce our NWEA MAP Queen and King in Math and Reading! For Math, the highest scores were: Danna A. with a 173 and Isaac H. with a 172! For Reading, the highest scores were: Isaac H. with a 181 and Maryella D. with a 167! WOW! Those are some high scores for our Kindergarten students! I am so proud of how hard they all worked:) Congrats to our Queens and King!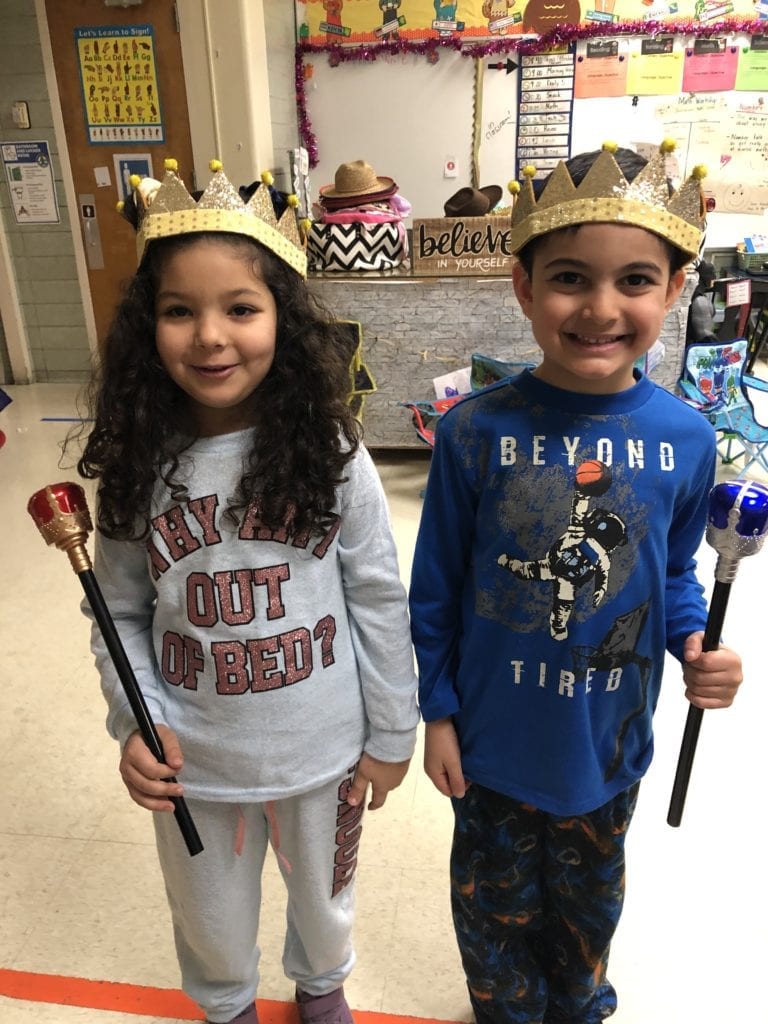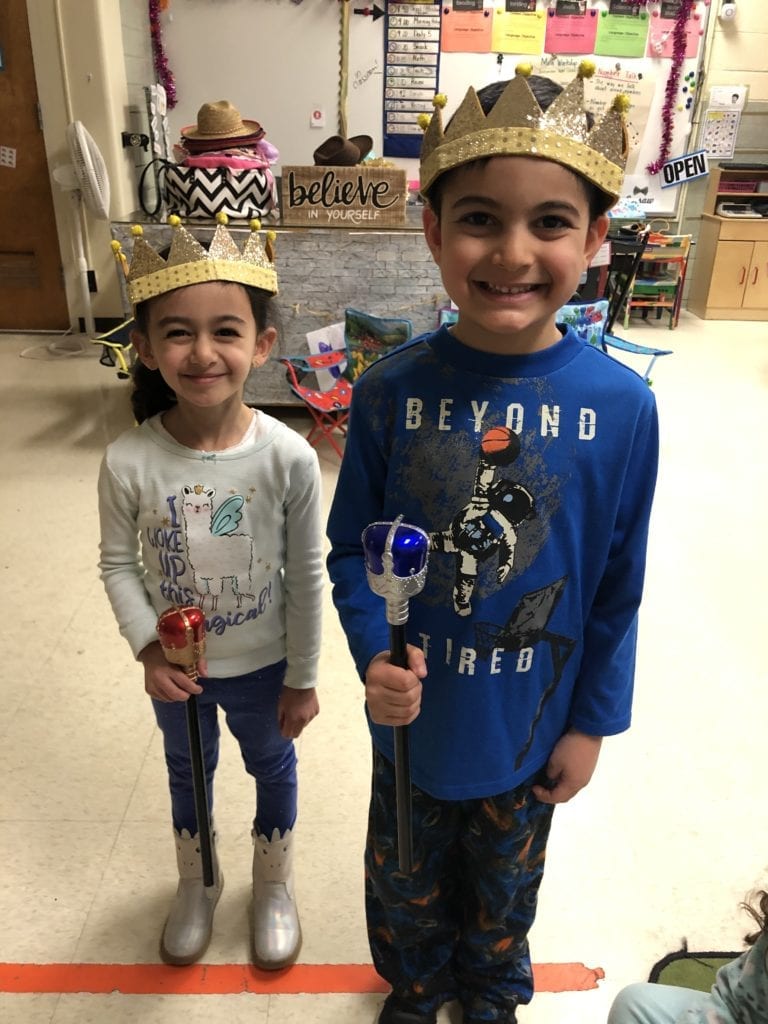 Mrs. Bolger's last day: Mrs. Bolger's last day with us was this Tuesday. We will miss her being in the classroom with us. We sent her off with some love notes, pictures and a plant<3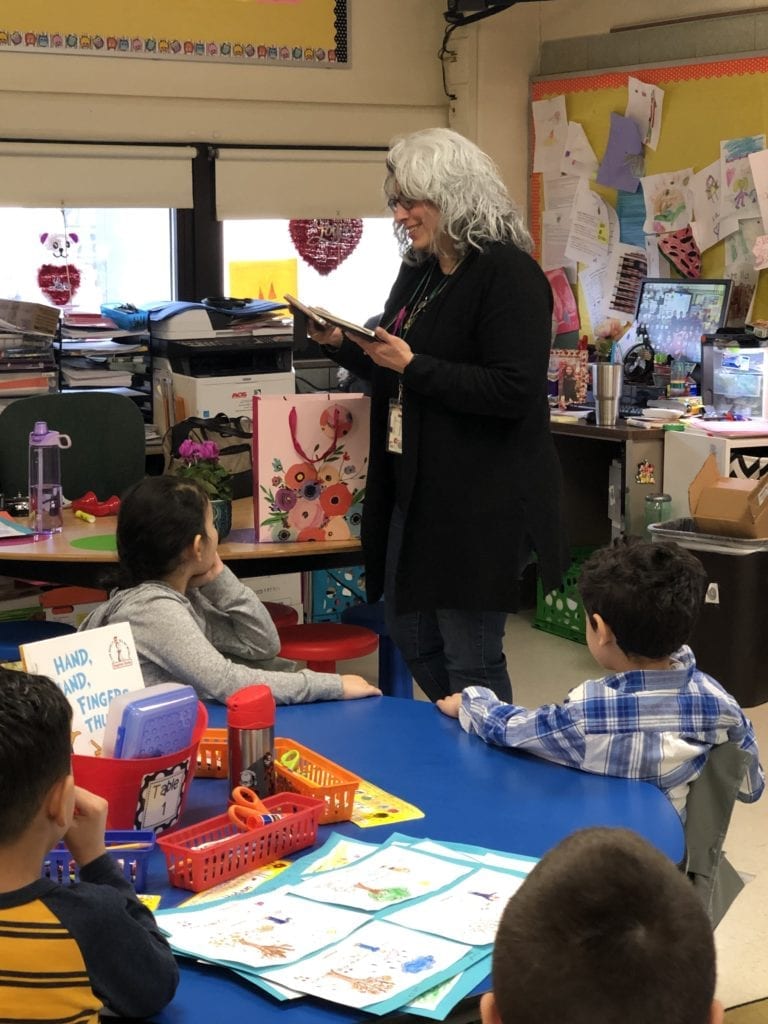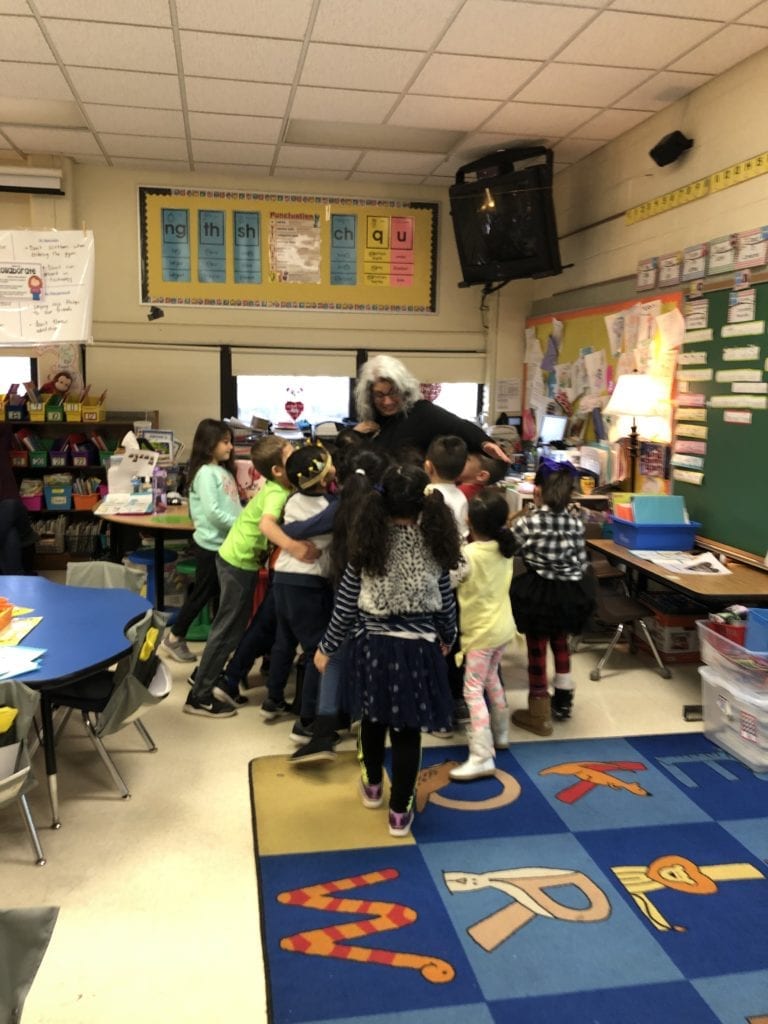 What we did during our week:
Language Arts: We have officially learned ALL the letters and sounds of the alphabet! Now, we will use our sounds to help us with reading and writing new words:) Next week we will have our 6th spelling test List #6: like, see, my, if, and, fun, run, bun, sun Bonus words to study at home: spun, stun Make sure to practice all the words and the bonus words (10th word) at home for homework. Our 6th spelling test will be on Friday, February 28th.
Writing: In writing we will focus on writing our spelling words in sentences and Informative Writing. Please practice this at home as well. Thank you!

Math: This week we completed Module 4 lessons 14-17. Next week we will focus on Module 4 lessons 18-23. Please make sure you are following along in the Eureka math homework book and completing the lessons at home with your child:)

Science: For February, we will focus on polar climate.

Social Studies: For February, we will focus on maps.

GREAT NEWS! We have a book club online at scholastic.com! Each month there are awesome deals with latest and the most reasonably priced books online! All you do is order at the link below, use the code and your books will be sent home to you within 5 days:) It's a great way to build your child's library at home and books also make great gifts as well:) All the information is below! Happy reading!

Scholastic Reading Club:
Class Code – RKYTJ Order Due Date – 3/27/20
Dear Families,
This is a friendly reminder that your Book Clubs orders are due by 3/27/20. You can place your orders online at scholastic.com/bookclubs using my class activation code: RKYTJ
Happy Reading, Mrs. Fillmore
https://editions.mydigitalpublication.com/publication/?i=611465
Other:
Spelling test results- GREAT NEWS!!! Out of 21 students who took their spelling test today, we had 18 students get a 100%!!! WOW oh WOW is that awesome! I am so proud of how hard my students and families worked all week to ensure their child was successful on their test. All spelling booklets will come home on Monday for you to review with your child. Please make sure to sign on the line and return the booklet on Tuesday:) Thank you!
A homework sheet will come home on Monday! The sheet is due back to school every Friday! If there is no school on Friday, the homework will be due on Thursday. Remember, reading with your child 15 minutes a night is also a part of our homework! Make sure to fill out the monthly reading log each night!
Make sure to go on the learning websites that Haigh has purchased for all of our students! These websites are great extension activities in Math and Reading that are full of fun and learning! Make sure to visit: Raz-Kids, Reading Eggs, Math Seeds and Zearn during the week and weekends!
Please consider buying something from our Scholastic Book Club at: https://clubs.scholastic.com/ Activation code: RKYTJ. The March date to order books will be by the 27th. You will have the chance to buy something from our book order each month:)
Housekeeping items:
Please provide a healthy snack for your child each day! No chips, candy, cookies/cupcakes or juice are allowed for snack. Thank you for your cooperation in promoting a healthy lifestyle for your child:).
Make sure you provide your child with a NUT FREE snack. We are a NUT FREE classroom. Thank you for your cooperation!
Please make sure to go through your child's folder each night, look at your child's work (see how they did), look at behavior, read any notes and sign in each day.
Every Monday is library check out! Please make sure your child is returning his/her book so they can check out a new book for the week. If you misplace this book or lose it, there will be a cost for the missing book!
Every Friday will be Kindergarten/Haigh t-shirt day! We love being in the same shirts and showing our Kinder pride at Haigh! If your child forgets to wear their shirt, it's ok, they can wear a Haigh shirt instead (if they have one). The Haigh Owl Pride committee is going around to each classroom each Friday to tally up how many kids are in spirit wear! The class with the most participants for the month wins a trophy to keep in their room!! Let's show Haigh that Room 42 has the most spirit! 🙂
Spare change challenge- The PTA has come up with a fun way to collect loose change at school! The intent for the challenge is to raise money to go back to each grade level. In order to include the specials teachers, we will take a small amount from each grade level and divide that between the specials teachers. The money raised may be used for whatever the teachers feel they need for their classrooms.The contest will continue until the bottles are filled, but the first grade level to fill all of their bottles wins an Ice Cream Social.
Upcoming Events:
February 17th-21st- Mid-Winter Break! School resumes on February 24th!
February 28th- February reading logs due! Please take out your child's reading log and place in his/her folder.
February 28th- March reading logs sent home.
March 13th- 1/2 day! Students dismiss at 11:40 a.m!
March 18th- Late Start. Students arrive at 9:35 a.m
March 30th- Start Module 5 in Eureka Math!
March 31st- March Reading Logs due! April reading logs sent home.
Reading buddies: We passed out Valentine's to our reading buddies this week:) Please review the link (at the top) for the pictures!