What We Did During Our Week:
This week we continued opinion writing. We tie opinion writing into our Holidays around the world unit. We also wrote about our star student, Zainab! With the next round of NWEA happening in the fall, we will be starting to review what we have learned so far when we return from break.
This week we traveled to England, Israel, and Sweden! We learned that people in England watch the Queen's speech on TV every year. We learned that people in Israel light 8 candles and play a game called dreidel. Lastly, we learned that people in Sweden celebrate St. Lucia's day – a day to help out other people in need. At the end of each day we share our favorite part of the day and many say our Holiday unit. Be sure to ask them about these countries! When we are done we will display our work in the hallway and then in January they will bring these home.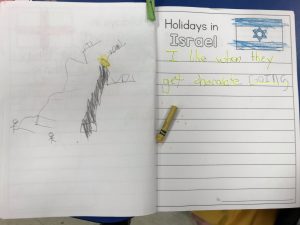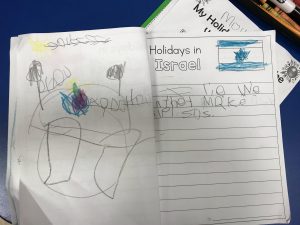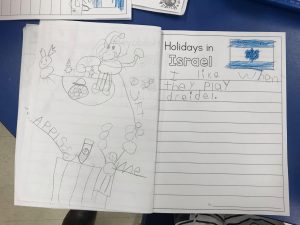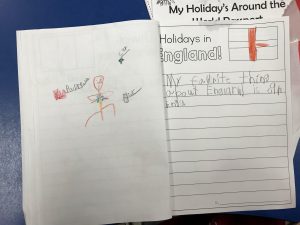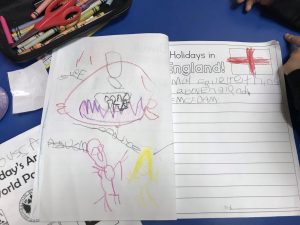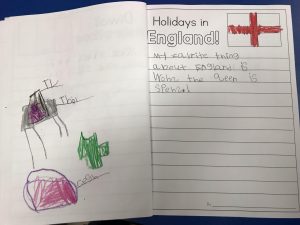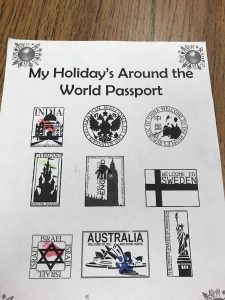 Next week's spelling words: (please note that we will randomly select 6 words for our spelling tests and add one application word as well) Their booklets come home on Monday, please sign and return in their green folder by Tuesday.
It, in, said, jet, met, pet, set, net, vet.
We continued to work on measuring taller than, shorter than. We also talked about measuring which object has more than and less than. We also discussed weight – heavier than and lighter than. Next week we have mid-module testing!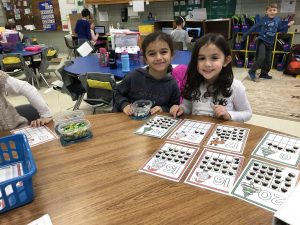 Other:
Thursday we met with big buddies and read a gingerbread man magazine. They then completed a sheet on how to make gingerbread men!
Watch the video below of them opening their winter gift – have to love the pure joy that books bring. 🙂
Upcoming Events:
Thursday, Dec. 20th – PBIS and PAJAMA DAY