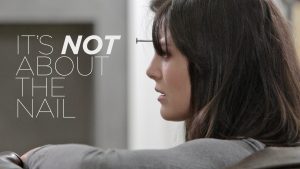 "If I were to summarize in one sentence the single most important principle I have learned in the field of interpersonal relations, it would be this: Seek first to understand, then to be understood."
STEPHEN R. COVEY
I saw this video a few years ago and chuckled. "It's not about the nail" shows a conversation between a woman with a nail protruding from her forehead and a man who appears to be her husband. The woman explains her pain and discomfort and the man cannot help but tell her that she would feel better if she removed the nail. The woman sighs in a disapproving demeanor and states, "It's not about the nail," as she carries on about the pain in her head.
Stephen Covey uses this video to demonstrate the importance of first seeking to understand. The woman didn't want to hear about how to fix the problem, she wanted to feel validated in her emotions.
Habit # 5 emphasizes the importance of active listening. This week at Whitmore-Bolles, students are learning to listen with their eyes, ears, and mouth. Active listeners look at the speaker, hear what they have to say, and reflect back to them the information they heard.
In the video, the man finally responded, "that sounds really hard." The woman's face lit up as she felt like her husband finally understood what she was trying to share. After the woman knew her husband understood her emotions, it is likely that she would be more receptive to addressing the root of the problem. No matter who the conversation involves, understanding the perspective of the speaker only benefits the relationship.
Even if you have seen this video before, I encourage you to watch it again. I'm sure you will get a good laugh out of it and hopefully it encourages you as you and your family practice Habit # 5.
Created by Ally DeMaagd, Social Work Intern