Physical Activity
February is American Heart Month! Check out our heart healthy activities to get moving! You can learn more about physical activity opportunities and content provided by Dearborn SHINES and LAHC by scanning the QR codes:
Our physical activity for Heart Month will certainly keep your heart pumping!
How Hard Does Your Heart Beat?
You can easily check your pulse on the inside of your wrist, below your thumb, or on the side of your neck where your carotid artery is. Gently place 2 fingers, usually your index and middle fingers of your other hand on this artery. Count the beats for 30 seconds, and then double the result to get the number of beats per minute. Ex: I counted 36 in 30 seconds so my resting heart rate is 72 beats per minute. Write it down on your sheet of paper. Check your pulse while sitting down, then try some of these exercises to get your heart pumping. Check your pulse after to see how much your heart is beating after exercising!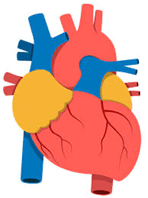 Running in place
Jogging in place
Jumping Jacks
High Knees
Jumping in place
Hopping
dancing
Check out this website for more information about American Heart Month and leading a healthy lifestyle: https://www.nhlbi.nih.gov/health-topics/education-and-awareness/heart-month   

Nutrition
February is American Heart Month. Our hearts need healthy food to function properly. A heart-healthy lifestyle starts with healthy food choices. Choosing certain foods, like fruits and vegetables, whole grains, low-fat dairy, and protein rich foods is a great start to keeping your heart healthy. Examples of these foods include:
Fruits and Vegetables: apples, bananas, oranges, pears, leafy greens (spinach, collard greens, kale), broccoli, carrots
Whole grains: oatmeal, brown rice, whole-grain bread
Low-fat dairy: milk, cheese, yogurt
Protein: fish, turkey, chicken, eggs, nuts, legumes
A fun, heart healthy snack you can make at home is a Fruity Smoothie.
Ingredients:
1/2 to 3/4 cup cranberry juice
1 cup strawberry yogurt
1-1/2 cups frozen unsweetened strawberries
1 cup frozen unsweetened raspberries
Directions:
In a blender, combine all ingredients; cover and process until smooth. Pour into chilled glasses; serve immediately.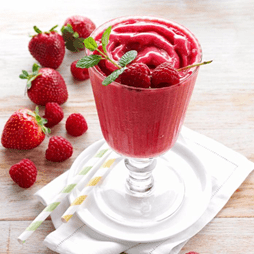 Covid Resources:
Getting the appropriate care during these times is very important. See the recommendations below from the CDC about doctor visits and getting medicine.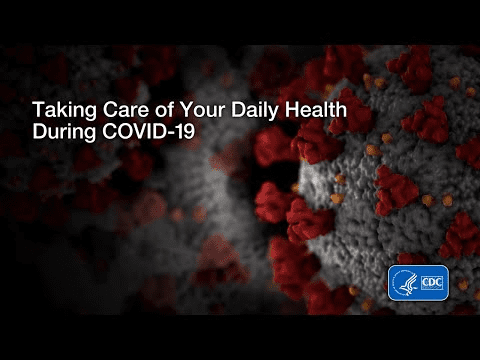 Talk to your doctor online, by phone, or e-mail
Use telemedicine, if available, or communicate with your doctor or nurse by phone or e-mail.
Talk to your doctor about rescheduling procedures that are not urgently needed.
If you must visit in-person, protect yourself and others
If you think you have COVID-19, notify the doctor or healthcare provider before your visit and follow their instructions.
Cover your mouth and nose with a mask when you have to go out in public.
Do not touch your eyes, nose, or mouth.
Stay at least 6 feet away from others while inside and in lines.
When paying, use touchless payment methods if possible. If you cannot use touchless payment, sanitize your hands after paying with card, cash, or check. Wash your hands with soap and water for at least 20 seconds when you get home.
Limit in-person visits to the pharmacy
Plan to order and pick up all your prescriptions at the same time.
If possible, call prescription orders in ahead of time. Use drive-thru windows, curbside services (wait in your car until the prescription is ready), mail-order, or other delivery services. Do the same for pet medicine.
Check with your doctor and pharmacist to see if you can get a larger supply of your medicines so you do not have to visit the pharmacy as often.
Resources brought to you by: https://www.cdc.gov/coronavirus/2019-ncov/daily-life-coping/doctor-visits-medicine.html*Click here to submit feedback and additional ways Healthy Dearborn can help support you and your family with physical activity, nutrition and/or Covid resources.