Class News:
If you have any questions, please email me at habhabn@dearbornschools.org.
Encourage your child to check their daily homework in Schoology and complete their work everyday.
How to access Schoology: https://youtu.be/1p_RrwwipWE
Help your child create a routine if not already set in place. For example sleep and eat well, create a quiet place to complete work, and time to exercise/play.
Please have your child eat breakfast at home or bring them early to eat breakfast in the cafeteria.
None of this is easy. We thank you for all your support in everything.
 Reading
Please make sure your son or daughter reads for 30 minutes each day to keep up and maintain the gains they made during the school year. 
1. eSpark reading in Clever
2. Epic Epic Log In-Enter class code: pvs4084
3. SORA https://soraapp.com/library/wcssdcmi
4. Storyline Storyline Online – Home
5.  Math-eSpark math in Clever and Zearn
Your son or daughter needs to work on  zearn and module 4 in the practice, learn, and succeed books. They also need to do eSpark math  and Zearn daily for 15 minutes each.
Dearborn School Nurses
An advisory message from the Dearborn School Nurses
If your child and/or anyone in your household h​ave ​any symptoms of illness or have tested positive for Covid, please keep your child home from school and contact the school office for further guidance.
If your child and/or anyone in your household are unable to pass the Daily District Screener, please keep your child home from school and contact the school office for further guidance.
If your child and/or anyone in your household have a Covid test result that is pending—either rapid or PCR, please keep your child home from school and contact the school office for further guidance.
We need every individual to follow this advisory message in order for us to help mitigate that spread of Covid-19 within our school community.
Sincerely,
The Dearborn School Nurses
Dear Parents of 3rd Grade Students,


At Oakman Elementary, we began our at home online learning during the COVID 19 crisis using  "Google Apps for Education." 

What is Google Apps?  https://dearbornschools.org/departments/technology/
Students need to know:
Students will follow school policies for appropriate use when using Internet based services like Web 2.0 applications & Google Apps. These services are considered an extension of the school's network. Students have no expectation of privacy in their use as school and service administrators have the right and ability to monitor user accounts for policy and security enforcement.
Parents need to know:
Student email is archived and the student Acceptable Use Policy will be enforced. School staff will monitor student use of applications when students are at school. Parents are responsible for monitoring their child's use of applications when accessing programs from home. Students are responsible for their own behavior at all times.
Oakman's Social Worker Resources
The following resources and recommendations for parents are from our social worker: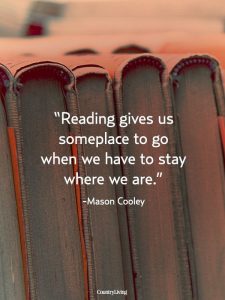 Ms. Habhab's 40 Book Challenge
Why Read 20 Minutes at Home?

 3,600 minutes per school year

 900 minutes per school year

180 minutes per school year

 
 

Scores in the 90th percentile on standardized tests.

Scores in the 50th percentile on standardized tests.

Scores in the 10th percentile on standardized tests.

If they start reading for 20 minutes per night in Kindergarten, by the end of 6th grade, Student A will have read for the equivalent of 60 school days, Student B will have read for 12 school days, and Student C will have read for 3. (Nagy and Herman, 1987.)

Want to be a better reader? Simply, read!
All 3rd graders in Ms. Habhab's class will be expected to read at least 40 books this year during independent reading at home.
You will be reading 40 (or more) books this year (beginning 9/6/22) and keeping track of the titles and genres on your Reading List sheet.
You will be reading from a variety of genres in order to explore books you might not ordinarily read, and to develop an understanding of literary elements, text features, and text structures.
Books that have been read (or will be read) in class cannot count, even if the student re-reads the book.
Students may ask the teacher, librarian, classmates, or their families for recommendations, but there are no specific title requirements
Any book with more than 200 pages will count as 2 books.
All books are selected by the student.
Select good fit books at your reading level. Use your DRA book graph as your guide and NWEA reading RIT score.
Use your Reading notebook to respond to your reading.
Each quarter you will be asked to present a "book talk" in front of the class for a grade.
Each week I will ask you about what you are reading, which books you have added to your list, which books you abandoned, and which ones you plan to read next.
Every Friday, you will turn in a completed Reading List.