Class News:
We will start zoom at 8:30 a.m. starting March 1st. Learning Labs for 5th grade will be online this week. 
We will start our hybrid schedule on March 8th. Group A will be in person on Monday and Thursday. Group B will be in person on Tuesday and Friday.
 Parents please complete the health screening form on the days that your child is coming in for hybrid learning.https://docs.google.com/forms/d/1kBmocgLWj-z1tIZiOsv9lkn1pp1PbMJzg8TnVBCMzT8/edit?usp=sharing  
If you have any questions, please email me at habhabn@dearbornschools.org.
Encourage your child to check their daily homework in Schoology and complete their work everyday from 8:30-2:30 p.m..
Help your child create a routine if not already set in place. For example, alarms for zoom class, sleep and eat well, create a quiet place to complete work, and time to exercise/play.
None of this is easy. We thank you for all your support in everything.
Here is what we are learning this week:
https://docs.google.com/document/d/1V1eBWgbLk6KICTVzFWd8hFL-I9aWQP9O083MCpzuSj4/edit?usp=sharing
Dear Parent(s),

Every year, billions of dollars in federal funding go to hospitals, fire departments, schools, roads, and other resources based on census data.

For a better future of our city, schools, and students , please click on the link now and fill out the census. It only takes a few minutes from your time to make a difference.

Complete the Census application here: 

 

Sincerely,

Ms.Habhab

My email is habhabn@dearbornschools.org. Please email me if you have any questions.
Meal Distributions  

 

Fewer meal distributions should make it easier for families to get the food while reducing the risk of virus exposure for both our families and our staff. Each food bag will still contain both breakfast, lunch and milk for a child under 18, but now the bag will have food for each day until the next distribution.

Food distribution will be at the following schools from 10 a.m.-12 p.m. at Dearborn High, Edsel Ford, Fordson, Woodworth, Salina Inter., McCollough/Unis, & OL Smith.

This will be as "grab & go" breakfast and lunch bags. Students do not need to pick-up. One person from a family can go and pick up food bags for all children 18 and under in their family. This will be on the Honor System, no lunch cards will be needed!
Dear Parents of 5th Grade Students,


At Oakman Elementary, we began our at home online learning during the COVID 19 crisis using  "Google Apps for Education." 

What is Google Apps?  https://dearbornschools.org/departments/technology/
Students need to know:
Students will follow school policies for appropriate use when using Internet based services like Web 2.0 applications & Google Apps. These services are considered an extension of the school's network. Students have no expectation of privacy in their use as school and service administrators have the right and ability to monitor user accounts for policy and security enforcement.
Parents need to know:
Student email is archived and the student Acceptable Use Policy will be enforced. School staff will monitor student use of applications when students are at school. Parents are responsible for monitoring their child's use of applications when accessing programs from home. Students are responsible for their own behavior at all times.
Oakman's Social Worker Resources
The following resources and recommendations for parents are from our social worker Ms. Hassan: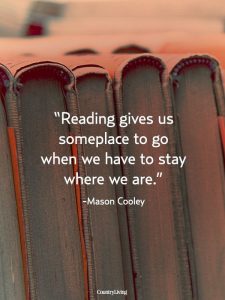 Ms. Habhab's 40 Book Challenge
Why Read 20 Minutes at Home?

 3,600 minutes per school year

 900 minutes per school year

180 minutes per school year

 
 

Scores in the 90th percentile on standardized tests.

Scores in the 50th percentile on standardized tests.

Scores in the 10th percentile on standardized tests.

If they start reading for 20 minutes per night in Kindergarten, by the end of 6th grade, Student A will have read for the equivalent of 60 school days, Student B will have read for 12 school days, and Student C will have read for 3. (Nagy and Herman, 1987.)

Want to be a better reader? Simply, read!
All 5th graders in Ms. Habhab's class will be expected to read at least 40 books this year during independent reading at home.
You will be reading 40 (or more) books this year (beginning 9/7/20) and keeping track of the titles and genres on your Reading List sheet.
You will be reading from a variety of genres in order to explore books you might not ordinarily read, and to develop an understanding of literary elements, text features, and text structures.
Books that have been read (or will be read) in class cannot count, even if the student re-reads the book.
Students may ask the teacher, librarian, classmates, or their families for recommendations, but there are no specific title requirements
Any book with more than 200 pages will count as 2 books.
All books are selected by the student.
Select good fit books at your reading level. Use your DRA book graph as your guide and NWEA reading RIT score.
Use your Reading notebook to respond to your reading.
Each quarter you will be asked to present a "book talk" in front of the class for a grade.
Each week I will ask you about what you are reading, which books you have added to your list, which books you abandoned, and which ones you plan to read next.
Every Friday, you will turn in a completed Reading List.