Class News:
Ms. Habhab's email is habhabn@dearbornschools.org.
Happy February birthdays to Mustafa, Farah, and Raghd!
Students took the WIDA writing part today.
Reminders
We completed NWEA testing for winter. Students who completed math, language, and reading have updated scores in their assessment folder and in their planner.
Your child has zearn lessons for math to complete online and catch up to module 3. Also, they must complete all their Study Island assignments in math, reading, science, and social studies that are posted in google classroom.
We are re-stocking our supplies and we need your donations of paper towels, band aids, tissue(kleenex), and hand sanitizer. Thank You!
WRITING: We started our 3rd narrative piece.
MATH: In math, we are doing module 3 adding and subtracting fractions. Students should be doing Zearn, Exact Path, Khan Academy, and Study Island every night for at least 10 minutes each.
READING: In reading, we are working on main idea, inferencing,  non-fiction text structures, and author's purpose using evidence and reasons.
SOCIAL STUDIES: In social studies, we are learning about our government and Native Americans. We are learning all about the legislative, executive, and judicial branches and the U.S. Constitution. We are learning about Native Americans of the Southwest, Northwest, and Woodlands.
SCIENCE: We are learning about space systems and earth systems.
Congratulations Oakman Mathematicians (

Students who scored 80% or above on Oakman Math-A-Thon for the January marking period.)

Winter Mathematicians

Hadeel Ali

Ayat Alzirgany

Raghd Hassan

Ihsan Qawasmi

Walied Sharif

Gassar Abdullah

Fatima Hachem

Mahmoud Alshara

Mustafa Chalhoub

Mohamad Ali Elchaer

Moheisen Moheisen

Renaad Albadani

Karrar Ali

 

Angelina Sidhom

Below is our specials schedule for 2019-2020. 

MONDAY
TUESDAY
WEDNESDAY
THURSDAY
FRIDAY
MUSIC

 

1:30-2:15

 
Library Checkout

 

11-11:20

SCIENCE

 

ENRICHMENT

10:05-10:50

MUSIC

 

8:55-9:40

GYM

 

2:20-3:05

GYM

 

10:55-11:40

 ART

 

9:30-10:15

 
 
LUNCH

 

12:25-1:03

LUNCH

 

12:25-1:03

LUNCH

 

12:25-1:03

LUNCH

 

12:25-1:03

LUNCH

 

12:25-1:03

Monday

2/24

 

Tuesday

 

2/25

Wednesday

 

2/26

Thursday

 

2/27

Friday

2/28

 

 

 
 

 
Writing: Narrative Text Organizer
Math Homework: Zearn.org(10 minutes), Exact Path Math( 10 minutes) and do Math-a-thon practice on iLearn(10 minutes) 3 times-What's your highest score?
Reading Homework: read for a total of 30 minutes your library books(1 fiction/1 non-fiction), books in book bag, www.epic.com (paid subscription after 5 p.m.), Exact Path Reading(10 minutes) and Exact Path Language(10 minutes), iLearn(Benchmark Universe), and google classroom.
Epic.com: https://www.getepic.com
Benchmark Universe on iLearn:  https://moodle.dearbornschools.org/login/index.php
Exact Path Reading and Language:  https://f2.app.edmentum.com/exactpath/
Spelling List for the week of 2-24-20:
magic
magician
electric
electricity
critic
criticize
crumb
crumble
muscle
muscular
moist
moisten
sign
signature
music
musician
office
official
soft
soften
 
 
Vocabulary Notebook: Write the definition of 3 words from your word collector. Our goal is to learn 7-10 new words each day and use them in our speaking and writing vocabulary.
Social Studies: Identify the 50 states using your map and go on google classroom to read the social studies text there.
Science: Google classroom article a day through Newsela and Readworks.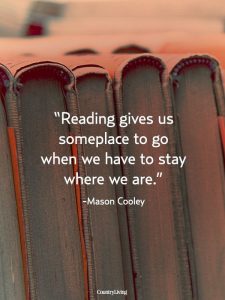 Ms. Habhab's 40 Book Challenge
Why Read 20 Minutes at Home?

 3,600 minutes per school year

 900 minutes per school year

180 minutes per school year

 
 

Scores in the 90th percentile on standardized tests.

Scores in the 50th percentile on standardized tests.

Scores in the 10th percentile on standardized tests.

If they start reading for 20 minutes per night in Kindergarten, by the end of 6th grade, Student A will have read for the equivalent of 60 school days, Student B will have read for 12 school days, and Student C will have read for 3. (Nagy and Herman, 1987.)

Want to be a better reader? Simply, read!
All 5th graders in Ms. Habhab's class will be expected to read at least 40 books this year during independent reading at home.
You will be reading 40 (or more) books this year (beginning 9/7/18) and keeping track of the titles and genres on your Reading List sheet.
You will be reading from a variety of genres in order to explore books you might not ordinarily read, and to develop an understanding of literary elements, text features, and text structures.
Books that have been read (or will be read) in class cannot count, even if the student re-reads the book.
Students may ask the teacher, librarian, classmates, or their families for recommendations, but there are no specific title requirements
Any book with more than 200 pages will count as 2 books.
All books are selected by the student.
Select good fit books at your reading level. Use your DRA book graph as your guide and NWEA reading RIT score.
Use your Reading notebook to respond to your reading.
Each quarter you will be asked to present a "book talk" in front of the class for a grade.
Each week I will ask you about what you are reading, which books you have added to your list, which books you abandoned, and which ones you plan to read next.
Every Friday, you will turn in a completed Reading List.