Hi everyone! This week is a short week and the lesson is pretty easy because you are already familiar with the area of certain polygons. I believe the only new formula will be the area of a trapezoid.
The math teachers picked short videos for you to watch (no questions with the videos this week). Then you will complete the ixl's. Finally the quiz will open on Wednesday.
Big Blue Button…. This week I recorded myself giving helpful hints to week 10 lessons. You can just click on

The topic of algebra is turned off because we are on geometry. If you missed anything from algebra, you cannot make it up in ilearn. If you are worried about your grade, you could make sure to complete any I Ready minutes that you are missing. By completing these minutes, your math grade will go up. Here is what you will see in i learn.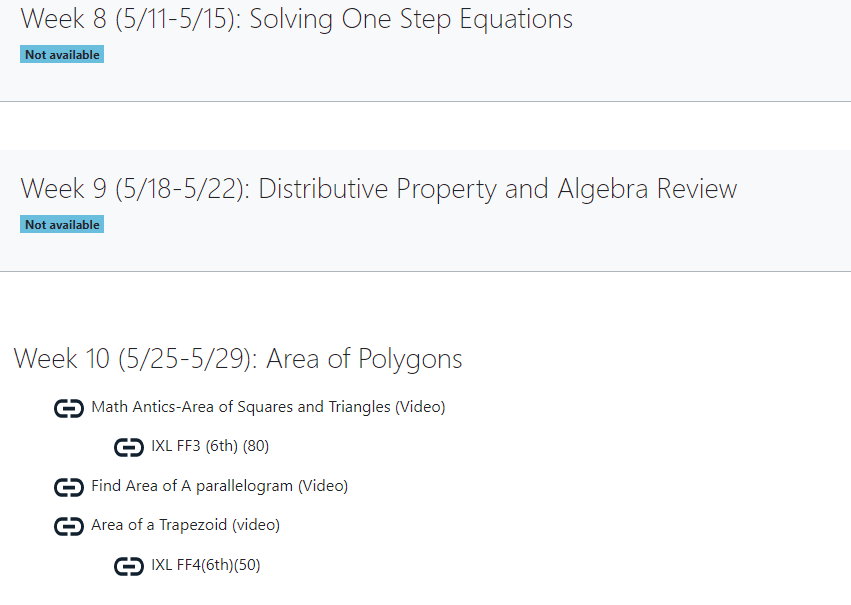 Since there are only a few weeks left, it is very important to complete assignments on time.