We have had so many amazing people come and read to our class for March is Reading Month! Look below to see some of the guests that were so kind to come and read to us!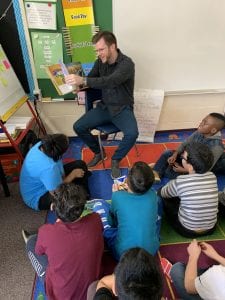 Mr. Gallagher (Mrs. Gallagher's husband)!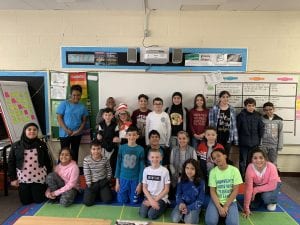 Alimostafa's mom!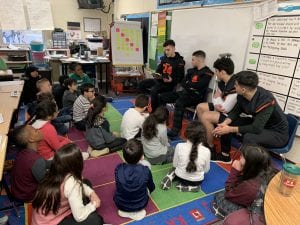 Dearborn High School's Football Team!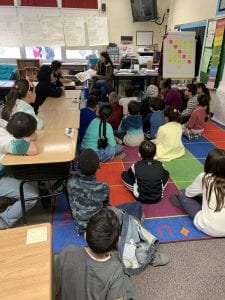 A student from University of Michigan – Dearborn!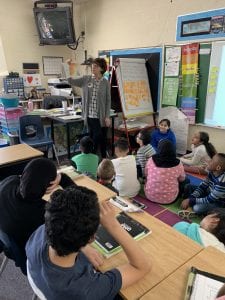 Mrs. Trupiano (Mrs. Gallagher's mom)!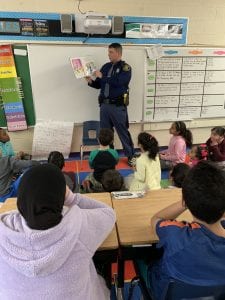 A Michigan state police officer!
Thank you to all of the readers!