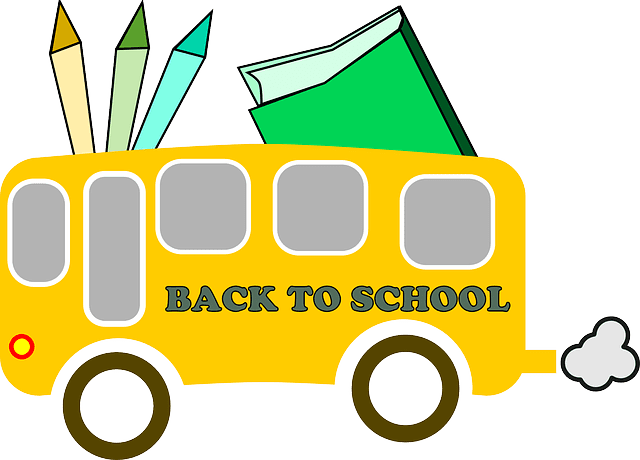 Introduction:
Dear First Graders Families,
Welcome to First Grade! I am so excited to be working with your child! First, I would like to introduce myself, my name is Ahlam Beydoun, I earned my teaching degree from Wayne State University and a masters in Early Childhood Education from the University of Michigan. I have been teaching for Dearborn Public Schools for 19 years, and this will be my second year at Lindbergh. Outside of teaching, I am a wife and a mother to three beautiful kids. This past summer I caught up on some of my favorite hobbies which are, reading, walking in the park, and gardening.
I know that this year will look very different from years past, but please know that together we can make this year greater than our expectations as long as we are working as a team. I am here to support your child and your family in any way possible to make this year successful. I look forward to communicating with you to ensure that your child's needs are met.
Please take a minute to read over this letter for important information.
Contact and Communication
This year more than ever communication will be paramount. I am committed to helping support your child and your family, so please keep me informed on how you all are doing regularly. I know that this is a time of much uncertainty, so I will be sure to communicate regularly with you and your child about anything going on in the virtual classroom. I will be sure to respond to all emails within 24 hours, and send bi-weekly progress reports to keep you informed on your child's progress. I am available between the school hours of 8:55-3:50 Monday-Friday, and by appointment if necessary. Please also note that Dearborn public schools will be using Schoology and email as the main forms of communication this year instead of a blog. The school blog will still remain updated regularly and you are highly encouraged to subscribe for updates.
Here are the best ways to reach me:
What to expect for instruction
On Monday, August 31st there will be a meet/greet with the teacher, student and parents. This will also be the time to pick up books and supplies you'll need for Virtual Learning.
Day 1 August 31st Meet and Greet at the lower eL playground
9:00-10:00am: Students whose last names begin with A-E.
10:00-11:00am: Students whose last names begin with F-M
11:00-12:00am: Students whose last names begin with N-Z
The first week back we will focus on building a sense of community, acclimating to work online and setting up procedures and protocols for success. We will be using the Leader In Me lessons to help us get ready for the year ahead. Our theme this year is "unmask The Leader in YOU" . The students will have a brief introduction for the first 8 habits. We will be discussing how to create a classroom community. Please also take the time this week to set up a learning area for your child at home so that they can be successful. This area should be somewhere quiet and organized with easy access to their materials. The first week of school will not have specials due to half days. Please check your lesson plans for your pick up time.
Supplies you may provide for your child: pencil, crayons, dry erase markers, eraser, and pair of scissors.
Supplies I will provide on Monday, Aug. 31st: Dry erase board, writing journal , Eureka Math Books, Leader in Me (LIM) book. Please have these supplies ready each day before meetings.
Please have your child use the bathroom before 8:55 am which will begin our first Zoom meeting.I can't wait to get started!
First week schedule attached:
Learning Platforms(Schoology and Zoom)(When they are available)
Raz kids: We will be collecting $5.00 per child for a subscription to Raz-kids which is an independent reading website based on their current reading level. This will be another excellent reading resource to use at home.

Schoology-this will act as our learning center or online classroom. All assignments and websites that we use will be shared here. Class announcements will also be posted here instead of a class blog.
Schoology Login Information: I will send the login information when available.
Login: Password:
Zoom-this will act as our virtual learning tool. All live lessons will be conducted on zoom. Zoom will be linked through Schoology as well. I will send you an invite before the LIVE meetings.
Weekly Schedule: Posted on Schoology every Friday before the week with specific information and links.

ELA/Math will be done in in the AM (breaks in between)
11:45-12:25 Lunch
Science/Social Studies/Specials/Learning Labs(virtual for now) in the PM (breaks in between)
Resources for content
ELA-Benchmark-We will use the comprehensive online resources for this program daily, as well as some hard copy resources that you will pick up in a couple of weeks. This program includes social studies and science nonfiction content as well as great fiction texts. Benchmark will be our only ELA resource this year as all components are included.
Benchmark Login Information: (Not available yet)
Login: Password:
Eureka-We will use Eureka again this year for math instruction. Students will use the online resource called In Sync that Eureka offers as well as the hard copy math books that you will pick up in a couple of weeks.
In Sync Login Information: (Not available yet)
Login: Password:
Science and Social Studies-although embedded in ELA will use Mystery Science and Open Book additional support
Mystery Science Login Information: I will be sending it later.
Login: Password:
Open Book Link HERE
Leader in Me (LIM)-This is a comprehensive school improvement model that Lindbergh implements for student and staff success. Students will learn about the 7 habits of highly effective kids/people throughout the year. We will start the year with many LIM lessons.
Link to LIM website HERE (Not available yet)
This year will be a wonderful one, but also a year of many firsts. Please remember that we are all new to the online classroom, and parents, students and teachers are all in this together! We will be flexible and positive as a community and we will synergize to help one another in any way we can. I am looking forward to working with your child and your family this year, let's get started!
Sincerely, ,
Ahlam Beydoun