Good Afternoon Haigh families. I hope everyone enjoyed their weekend, even though it was a WET one!
Reminders:
Tuesday: Fire safety house field trip (9:30)
Wednesday: Late start, after school Halloween party planning meeting 3:40-4:10
Last week we had a great time learning about bridges and how  invisible forces  help support them. We put our learning to work and created our own bridges and tested them using Unifex cubes. We had some strong bridges!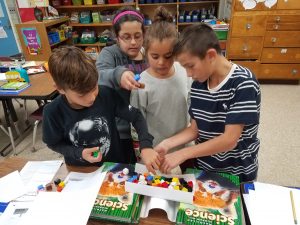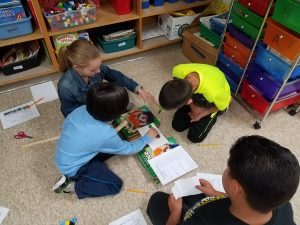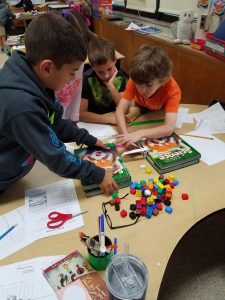 This week in reading we will be working on identifying the theme in short stories and using the CER method to help support our reasoning. In writing we will work on adding details to our narrative stories and learn about how "red flag" transition words can help move our stories along.
In math we will begin our multiplication unit where we will develop an understanding that multiplication is just repeated addition. We will learn how to represent a multiplication problem by using an array and addition concepts.
In social studies we will be reviewing the natural and human characteristics of Michigan by creating a google slide presentation that identifies and describes these beautiful features of Michigan. Students will learn how to add images to their slides to create a visually appealing presentation of their learning.
Academic Vocabulary:
Fiction- A story invented by your imagination.
Sum- The answer to an addition problem.
Bay-A body of water partially surrounded by land.
Solution- The answer to a problem.
Michigan- Our state that consists of the upper and lower peninsula.
Thanks again to all of you who donated money for our class party fund. Can't wait to begin planning our very first celebration of the year 🙂
Looking forward to a great week!