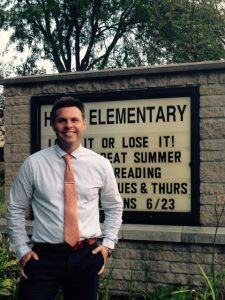 Haigh Community,
        I am writing tonight to inform you about an exciting new summer learning initiative for Haigh students. Research shows that children can lose substantial amounts of their education during the 3 Summer months that they are not in school.   Your support is crucial to helping us keeping your child on track.
Our teachers  have developed a Google Classroom program that will provide weekly academic practice for our students to keep their skills sharp! Each week  activities, and practice items will be shared with your student(s) in their google classroom account. These assignments are for Kindergarten through 4th grade students. Current 5th grade students will be working on assignments provided by Bryant Middle School.Your child has likely used google classroom this year but their teacher will be reviewing it with students before the end of the school year.
Tomorrow, you will be receiving a blog post from our summer learning blog.  This blog post will contain more detailed information about the program.   Moving forward, you will be updated weekly to notify you of available activities  for your student(s)s and events in the community.  This is not a mandatory program for our students, but is highly recommended to keep their skills current and to prepare them for their next grade level. We hope that your family is able to help utilize this new program and fight the summer slide!
Please email Ms. Kim Ray (rayk@dearbornschools.org) with any questions or concerns during the summer months. We look forward to a Summer full of sunshine and learning 🙂
Have a great day!
Mr. Short