When you think of the phrase "Mental Stamina" – what comes to mind?  One student said it best when he wrote, "Mental stamina = brain energy."
The analogy of a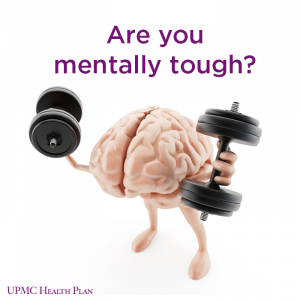 n athlete needing stamina to ensure his endurance while playing is very similar to the idea that students need to have mental stamina to find success inside the classroom.
Yesterday we took the PSAT in class. The purpose was to gauge where students were, with specific standards, in order to tailor instruction and goal-setting appropriately.
One  by one, I noticed that my students' efforts seem to wane. Around question #21, I watched as students began to randomly select responses – all so that they could be finished with the PSAT.
(Unfortunately, the larger implication is that now I will not have accurate results to help guide those students.)
Which led me to today's lesson – why is developing mental stamina so important?
Nowadays, there is an emphasis on helping students develop a "growth mindset."  This can often be accomplished by changing their self-talk, guiding them through challenges and obstacles, and teaching skills such as perseverance and optimism.
I believe that a growth mindset goes hand in hand with developing one's mental stamina.  Students should feel a sense of urgency in addressing these principles, without which their path to success may be more challenging than it has to be.
Confucius once said, "It does not matter how slowly you go so long as you do not stop."
Keep going students – you can do this!
HW:  Write a paragraph reflecting on what is one thing you will do to improve your mental stamina?