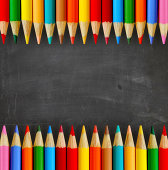 Hello all!
Welcome to 4th grade! I am looking forward to an exciting school year with you all. I hope that we can stay connected and work closely with each other this year to ensure that your child is getting everything he/she needs to succeed!
I will be updating the blog weekly, so please make sure to check up and stay up to date on things happening in our classroom. I will try to post a picture of our planner page every day so that parents can stay up to date on what we are learning and what is due. This also helps students who are absent catch up on work.
At Open House this Thursday, September 14, I will be helping you all subscribe to the blog, sign up for class dojo and I will be providing you with all of my contact information. Please be sure to stop in anytime between 6 and 7:30 this Thursday for Open House/Meet the Teacher. I am looking forward to meeting you all!
In the meantime, if you have any questions please feel free to reach me at zeghirj@dearbornschools.org or by phone at (313) 827-4700. I am constantly checking my email throughout the day, so email is the best way to communicate with me.
See you soon!
Ms. Zeghir