We have established a Read-at-Home Plan so that families can work collaboratively to support literacy in the home. We appreciate and value your support. Students should engage in each of the following activities each night:
Read good-fit (book bag) books for 20 minutes. 
Some of the books will be at your child's independent reading
level and can be read on their own. Others will be at your
child's instructional level and you will need to help your child work on their reading skills. Use these books to practice the following reading skills:
Comprehension- I understand what I read.
Accuracy- I can read the words.
Fluency- I can read smoothly, with expression.
Expand Vocabulary- I know, find, and use interesting words.
Regularly practice sight word flash cards.
There are several different ways that you can practice sight words, but the easiest is with flash cards.
Mix the flashcards up and place them on a table. Ask your child to find a specific word.
Write each word twice and play a game of memory, where your child flips over two cards at a time until they find a match.
Listen to reading for 10 minutes. Discuss the story.
Parents or siblings should read to the child each night. Take time to discuss the content of the book. Ask these questions:
Who were the characters in the story?
What was the setting? Where did the story take place?
What happened in the story? What was the problem? What was the solution?
Practice retelling the story with sequencing words:

beginning, middle, end
first, next, then, last

What was the main idea of the text?
What are some details that you remember from the text?
Use MobyMax for 20 minutes.
MobyMax is a personalized learning plan for your child. The district provides each child with an account. This is something your child can do on a computer, tablet, or even a phone. Follow the following directions to access your child's account: 
Click on the Clever button.

Click Log in with Google.
Type your child's student identification number @dearbornschools.org for their email.
Type your child's birthdate for their password. This should be typed in month-day-year format. A birthday of December 31, 1999 would be typed 12311999.
The website will automatically re-direct you to the Clever page. From there you can choose MobyMax. It is a green whale.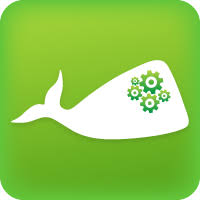 You will be able to see your child's dashboard. They can choose any of these activities to improve their math and literacy skills.