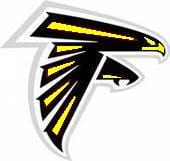 Dear Parents/Guardians and Students,
Welcome to the start of the 2022-2023 school year at Stout Middle School. I encourage you to visit this Blog often for the latest news regarding your child(rens) education in Physical Education at Stout Middle School. Here you can retrieve weekly news, class lessons as well as learning targets for the class. Attached, is our 2022-2023 Physical Education Syllabus, which contains all relevant information for the semester along with the rules and expectations for my class(es). Please, be sure to read it along with your child(ren).
As always, should you need to contact me, you may do so via e-mail at vietinl@dearbornschools.org or at Stout Middle School (313-827-4600) or leave me a message (313-827-8229) and I will return your telephone call. Additionally, I am always available by appointment to discuss your child(rens) progress in Physical Education. I wish you the very best, always.
Yours in Education,
Mr. Vietinghoff