We made the front cover of the Detroit News!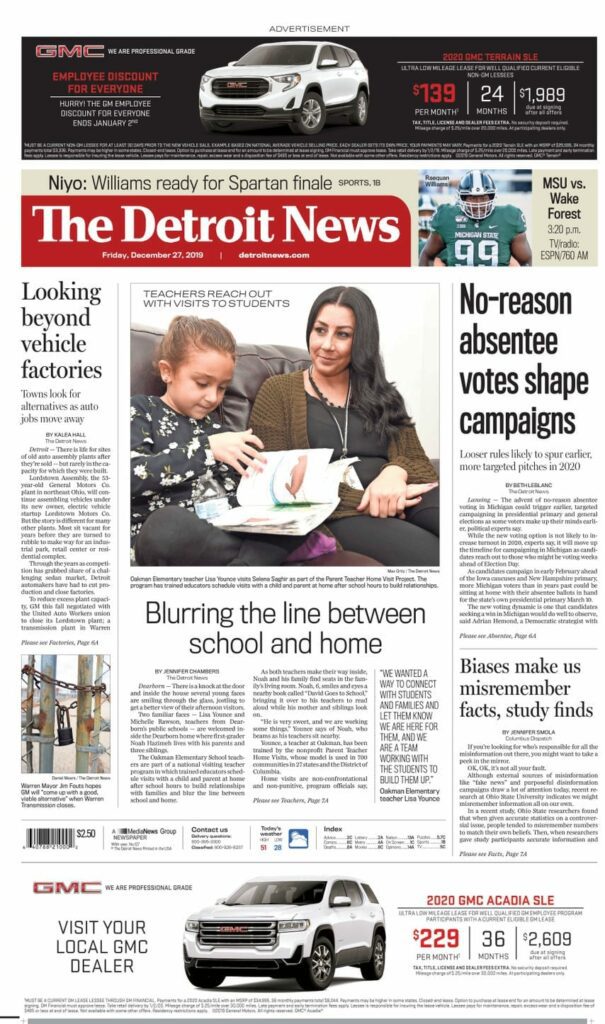 Dearborn Public Schools is one of three districts in Michigan that were the first to begin home visits!
For some background information about the Parent Teacher Home Visit Project, watch this video: PTHV Intro
We are working hard to make the best school experience for our students and their families and home visits has been a very beneficial addition to our efforts! It brings us closer and allows everyone to feel more comfortable to come to one another and work together for each child. Virtual Home Visits may take place this school year.
In previous years, I make sure to visit all of my students twice during the school year. I have found that through the visits and making the connection with families, my students had a memorable and successful school year. I look forward to visiting with you!
Here is a picture of the Home Visit Selfies Bulletin Board from q previous school year. Students were so excited to have their pictures posted!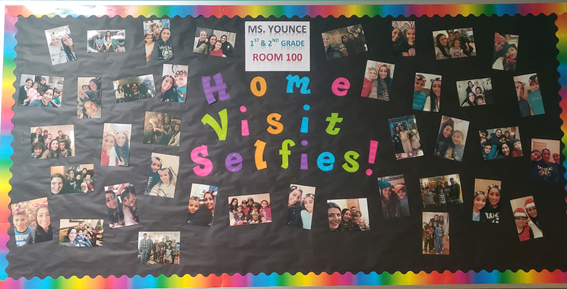 What to expect:
A teacher from our building and myself will visit for approximately 20 minutes.
We will talk with you about your child's career goal as well as your hopes and dreams for them.
Your child is welcome to show us where they do their homework and their favorite toy or book.
If there is a favorite game, we will gladly play! 🙂