Good afternoon,
We had a busy first week of 1st grade! It's been wonderful getting to know your child and everyone is doing great so far! Just a few things:
Thanks for all of the school supplies, we appreciate it!
Don't forget to bring in a family picture for your child to share with the class.
Going home in your child's folder today is a September reading log. It is the expectation that students will read at least 20 minutes at home on most nights. This can be someone reading to them, with them, or them reading independently. Put the log in a safe place and have your child color an apple each night they read for 20 minutes, fill in the back too. It is due the beginning of October.
Please mark your calendars for our two planned field trips this school year, September 29th and May 23rd. All students must have a chaperone drive them and attend the trip with them. We will not be taking a bus. All chaperones must complete an iChat form to attend. Permission slips and iChats forms will be sent home next week. IChat forms must be completed and turned in with a copy of your driver's license. If you completed a form last year then you are all set. Forms are good for three years. More info to come. We will be attending the field trip with kindergarten and second grade.
There is no school Friday-Monday for Labor Day. School resumes next week on Tuesday.
Please let me know if these are your bags (see below). I didn't see a label.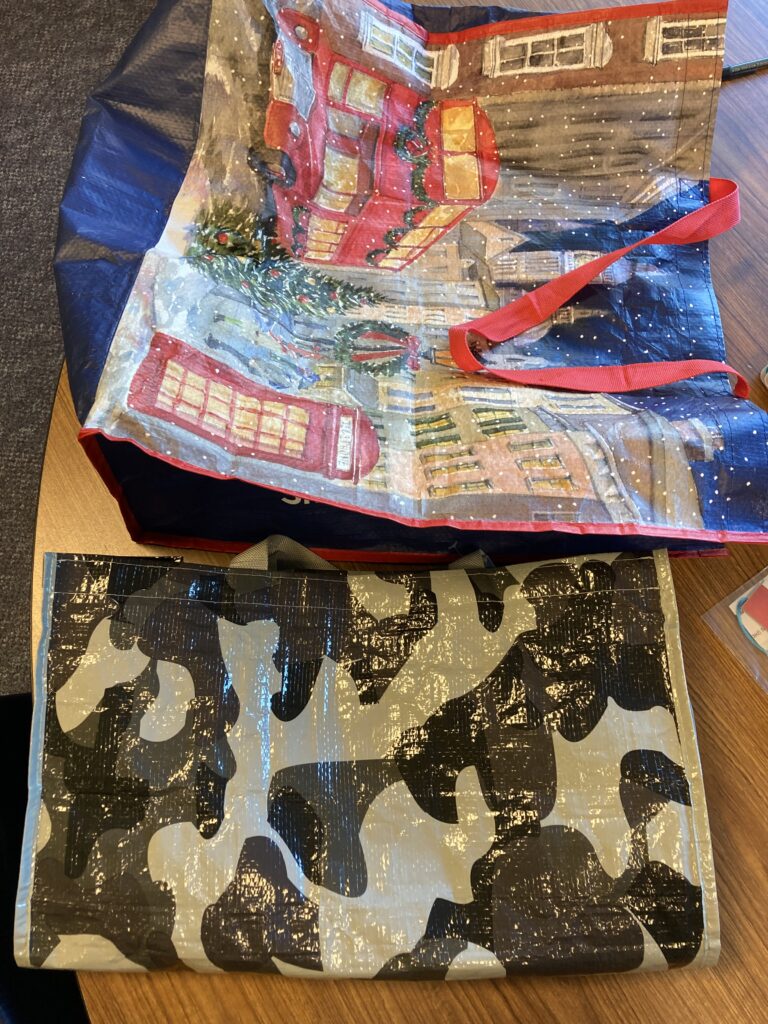 Enjoy the long weekend. See you Tuesday!