Good Morning and TGIF!
All tests are entered on Student/Parent connect, please take a look at some point today to check out your grade! I will also be entering Progress Reports this afternoon for Card Marking 2! Make sure youre getting homework in all your classes!
Today in class, we will continue with our preview activity over Chapter 9 and learn more about the Ancient Egyptian Social pyramid. We will then work on Vocabulary Maps! The best ones will go up for extra credit!
9.1/9.2 Worksheet that we worked on!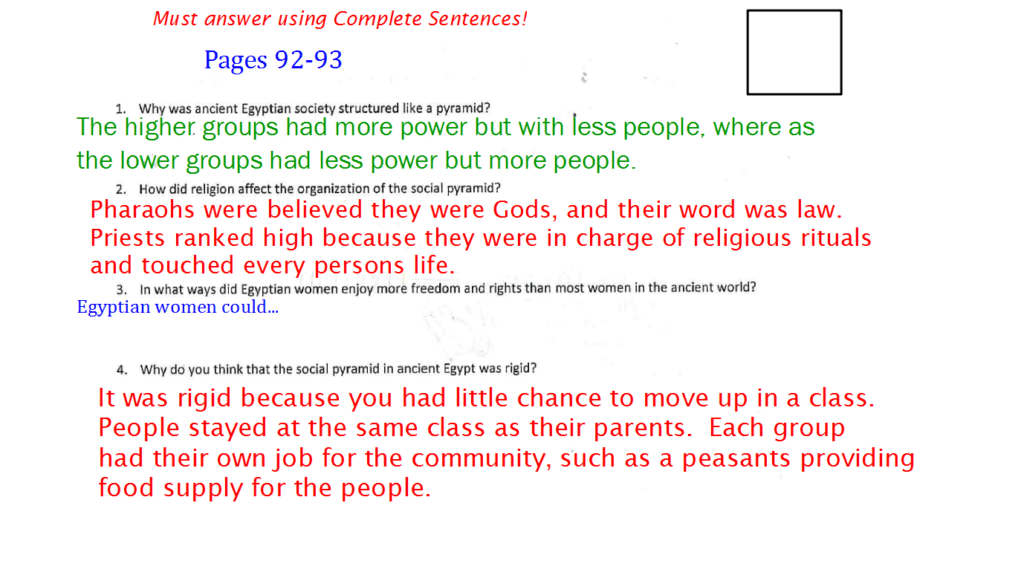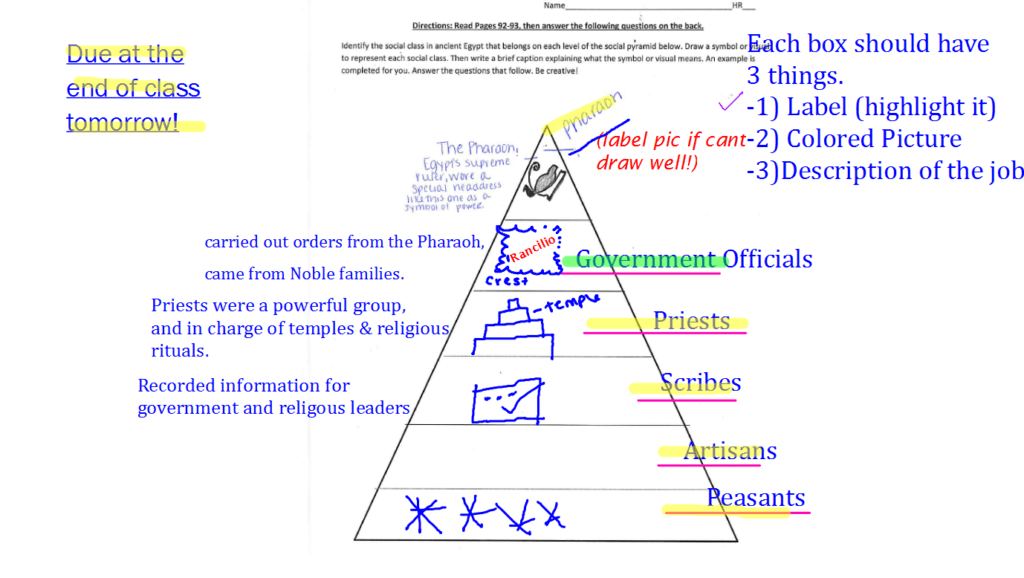 Homework: 1. IF YOURE NOT GOING TO BE HERE LET ME KNOW! 2. 9.1/9/2 worksheet due Monday, if not done today! 3. Talk to text over GOVT on DL in AE reading! 4. Moby Max – Due Friday December 13th! 5. Buy from the school store/Gluesticks – EC! 6. Chapter 9 Vocabulary Quiz on Tuesday. (You will be matching the words on I-Learn similar to the pre-test!)
Have a good weekend!
Ms. Rancilio