Good Morning! I hope you all enjoyed your break, ate a lot, relaxed and did some (UN)necessary shopping! 😉 3 more weeks until Christmas Break!
Today in class, we will begin the hour by getting back some of our Current Events assignment for Card Marking 2 that need to be redone. Those are due tomorrow. We will be reviewing our map test of Africa for tomorrow. Students will be required to know 12 countries, where the Mediterranean Sea, Sahara Desert and Nile River are. We will then learn about two other Pharaohs – Pharaoh Hatsheput and Pharaoh Ramses II.
Map to help you study!: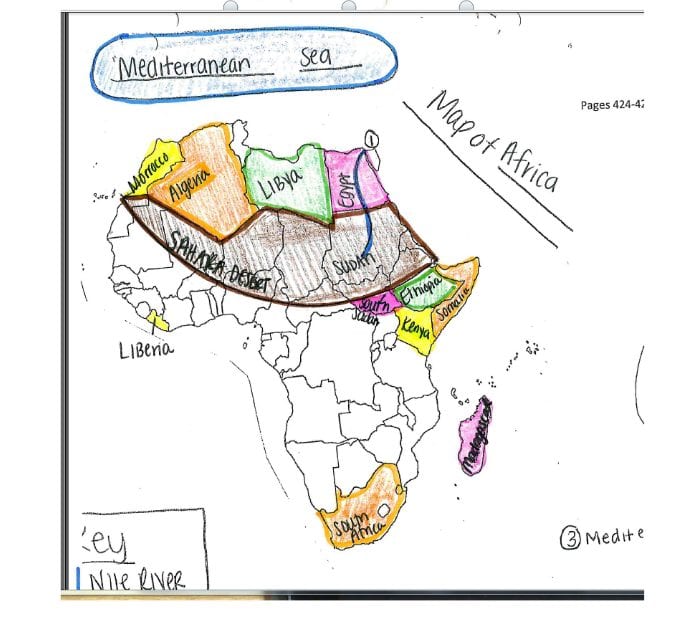 Side Note – We will be taking the Chapter 8 Test on either Wednesday or Thursday. The test is worth 35 points, multiple choice, matching of vocabulary, and Pharaohs to their accomplishments, as well as some scaling, in addition to answering their Essential Question of "What did the Pharaohs of Ancient Egypt accomplish and how did they do it?"
Homework: 1. Chapter 8 Study Guide – checking Tuesday Dec 3rd TOM! Test Weds 4th! 2. Map of Africa Quiz – Taking test tomorrow 3. Moby Max – Due Friday December 13th 4. Current Events REDO due tomorrow!
Use this below to help you with the redo of current events!
Have a great week!
Ms. Rancilio