Good Morning!
I am going to be out today, my mom is having surgery today, I expect all students to be well behaved and respectful towards the substitute.
Here is an overview of the day of what we will be working on/completing: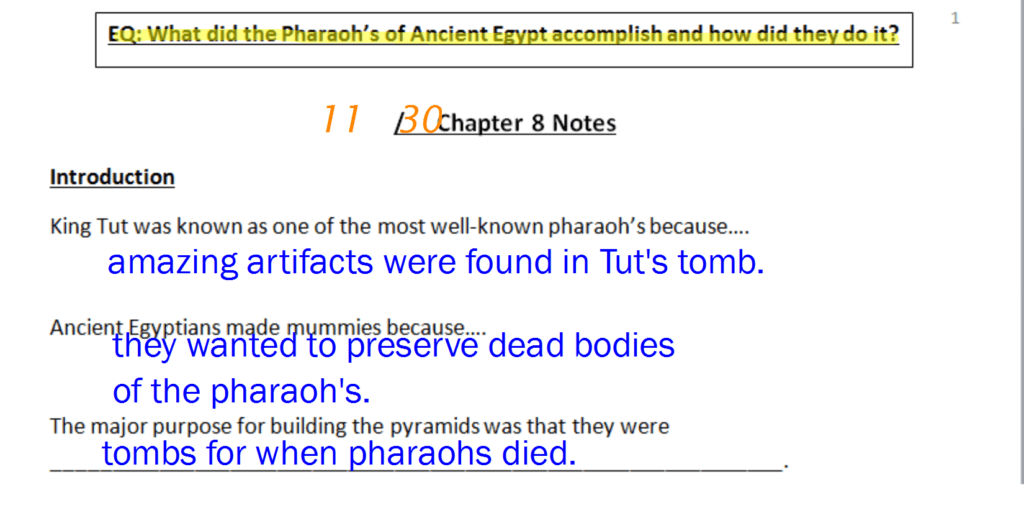 If time permits, they will begin to work on the back side of the sloppy copy pretending they are visiting Giza and sending a post card.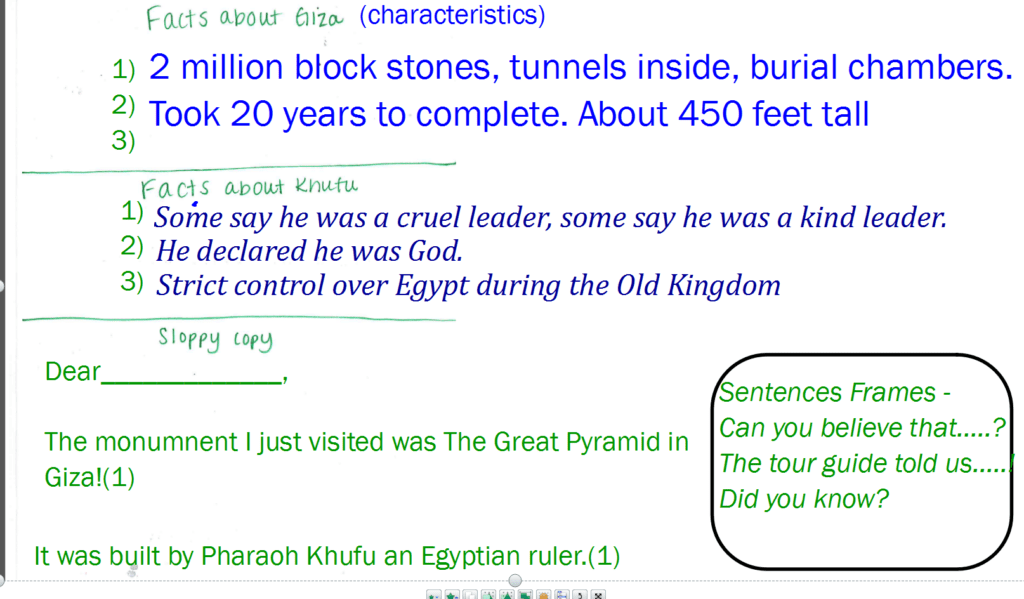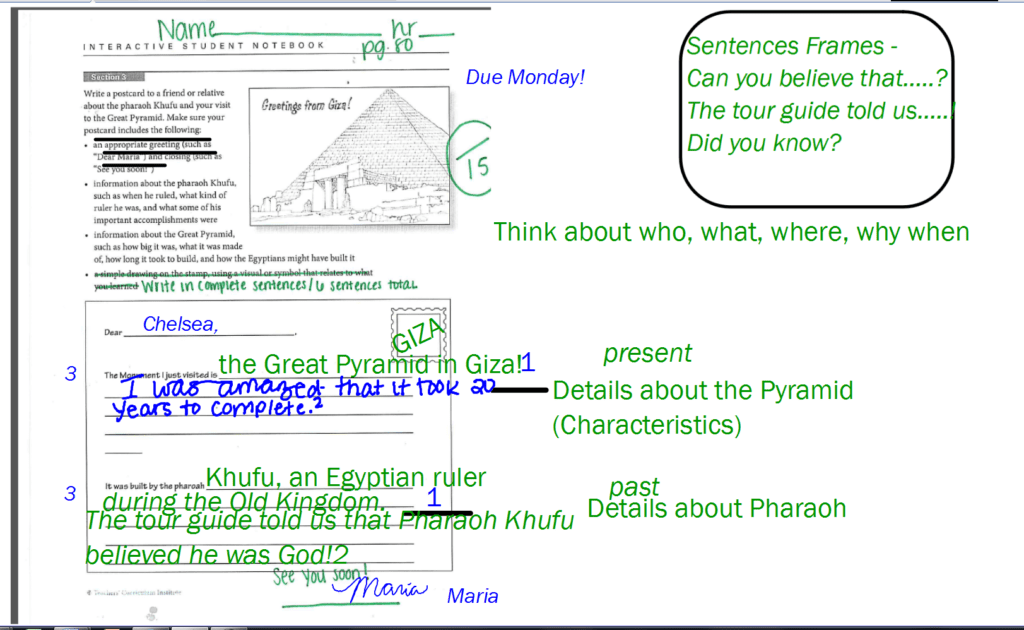 EXTRA CREDIT – Which way does the Nile River run?
Have a good weekend, See you Monday!
Ms. Rancilio