Let's Go Hornets!!!!
Week of June 8th
Dear Parent(s),
Every year, billions of dollars in federal funding go to hospitals, fire departments, schools, roads, and other resources based on census data.
For a better future of our city, schools, and students , please click on the link now and fill out the census. It only takes a few minutes from your time to make a difference.
Complete the Census application here:
Sincerely,
Mr. Prater
Friday June 5
We are asking for your input. Please take a few moments to take this important survey.
School ReOpen Committee Parent Survey #1 https://forms.gle/DNx3eN8hcRpXsfSs5
Arabic Version School Reopen Committee Dearborn Public Schools Parent Survey:
استطلاع رأي أولياء أمور مدارس ديربورن الرسمية الخاص بلجنة إعادة فتح المدارس 1 حزيران \يونيو 2020بدأت الولاية و قطاعنا التعليمي المناقشة المعقدة والمفصلة حول إمكانية إعادة فتح المدارس للسنة الدراسية 2020-2021. يجري هذه المناقشات خبراء في التعليم والعمليات والصحة العامة والنقل والخدمات الغذائية والرياضة والعديد من المجالات الأخرى التي تعد جزءًا من عمل أيرقطاع مدرسي. يرجى العلم أن أي خطط وضعتها / تضعها مدارس ديربورن الرسمية ستحتاج إلى الالتزام بالتوجيهات والأوامر التنفيذية الصادرة عن الحاكمة.
لتبني هذه الخطط على مستوى القطاع نحن بحاجة إلى أرائكم القيمة. يرجى الرد على الاستطلاع بحلول 7 حزيران/ يونيو 2020.استطلاع أولياء الأمور الخاص بلجنة إعادة فتح المدارس 2020
Week of June 1st-8th
There will be no new work this week. This week is designed to allow students to get caught up on any missing work they might have in any of their classes. Also, students can redo any of my assignments where I've told them to redo correctly. All missing assignments are to be completed by 4 P.M. on June 8th to receive credit.
Thursday 5/28
Grades are now updated. Please log onto Student Connect and make sure that your grades in Google Classroom match up with your grades in Student Connect. Students with a 70% or lower will be receiving a phone call home over the next few days.
Just a reminder
On the week of June 1, 2020 you will be given the opportunity to come in and pick up your personal belongings (this includes gym locker). No one will be allowed inside the building–items will be placed in bags and handed to you by staff for your convenience and safety. Distribution of student personal items will be off of Hubbard St. at door number # 7. This will be one way traffic only on Hubbard facing Greenfield.
Please read the directions below and see the following schedule.
Time slots will be provided by your child's Advisory (A2) teacher.
You MUST adhere to the schedule.
Parents must accompany students; you must have a parent with you.
PARENT/STUDENT MUST PRESENT ID or DRIVER's LICENSE
Parents/Students will stay in their vehicles at all times.
Make sure your name is visible from the outside of the car by placing a sign with your name on the passenger window.
If you have a library book, you can bring it on this day.
In order to retrieve your gym locker items you must have completed this form by May 27th.
June 1, 2020–6th Grade Only
Advisory Teachers–Group 1
DistributionTime
Advisory Teachers–Group 2
DistributionTime
Batcheller
Crispin
Cusumano
Fahs
Fawaz
Garcia
Hillborn
Hojieje
Roberts
Whitehead
Gronau




12:00-1:30

Bazzi
Irbash
Mawari
McKeon
Perteet
Prater
Skrbina
Strome
Tate
Thomas
Shahit




1:30-3:00

Wednesday 5/27
I am in process of correcting assignments. Be patient if you have turned in late work. With the two weekend holidays, everything has been pushed back a day.
Tuesday 5/26
This week's work is now posted and ready to go. Like each week, you have three assignments. First is a prediction about what Doon finds when he goes looking in the tunnels. The second is questions over Ch. 14-15. Lastly, the final assignment is about conflicts I have given you from City of Ember. Please make sure all work is your own and not copied from websites or another classmate.
Monday 5/25
Happy Memorial Day! Don't forget your assignments are due tomorrow night.
Friday 5/22
Woodworth Staff hopes this post finds all of you in good health! We wanted to share with you our plans on distributing your child's personal items from their lockers. Our staff will collect, label, and bag your child's personal belongings left in their school locker. We have set schedules in place for distribution. Distribution of student personal items will be off of Hubbard St. at door number # 7. This will be one way traffic only on Hubbard facing Greenfield just like we did for chromebooks. Please see the link to the document for our schedule. Schedule : https://docs.google.com/document/d/16Ad9EEzMBzUf9dVzfep_YhW0KjKy0nXRiRVUxcfi7Hc/edit?usp=sharing
Thursday 5/21
All grades, including late and missing work, have been updated. Please check student connect to make sure your grade is accurate and compare it to what has been returned to you in Google Classroom. Please email me if you see anything that looks different between the two.
The Counseling Office is currently putting together a letter that will be mailed home. This will go out to students who have a 59% or lower in 2 or more classes. If you have missing assignments in any of your classes, please complete your work as soon as you can. Make sure it is your own work and not copied from another student or a website.
Lastly, I hope you and your family are able to enjoy the Memorial Day weekend that starts tomorrow and lasts til Monday.
Wednesday 5/20
All grades are updated in student connect and most missing work has been updated as well (sorry 2nd core – I will get to finish yours tomorrow as I'm having some computer issues.) Please again, check to make sure you have received credit for all you assignments and that it matches Google Classroom
Tuesday 5/19
I have been calling those students who have not yet submitted any work that was due Sunday night. Please make sure you are completing your work each week so that you do not fall behind. Also, make sure it is your own thoughts and not copied from a website or another student.
Monday 5/18
This week's assignments are posted. They are "Predictions," "COE Chapters 11-13 Reading Questions" and lastly "Letter to the Mayor." Due to the Memorial Day Weekend Holiday, these assignments will not be due until Tuesday. Please do not wait until then to complete the assignments or look at them. Over the weekend, I will not be available to assist students or answer questions that you may have.
Also, many students have been turning in missing assignments. Please understand, I have Wednesdays set aside to correct these assignments and put them into the gradebook.
Friday 5/15
Thursday 5/14
Excellent example of an Idiom- Thank you Raja!!!
Wednesday 5/13
I have updated grades for this week. Please check and compare your grades on Google Classroom with your grades in Student Connect to make sure I've entered all of your grades correctly. I try to be thorough and put the grades in on Wednesday for late assignments. I don't believe I've missed any, but if you notice a missing score, please let me know by email and I will make the correction. I will be calling home Thursday and Friday for those students who have a 75% and lower for 4th quarter. I will still accept missing assignments from the beginning of 4th quarter but please complete them as soon as possible.
Tuesday 5/12
Reminder, Text Evidence is a direct quote from the story that PROVES your answer. The following shows the incorrect way to show text evidence.
3. When Lina got home, what was Granny doing?
Your answer: she found the thing that was lost
Text Evidence: that's what the text said (Does not prove anything)
Chapter 6- Higher Order Thinking Questions
*You need to use the text and your brain to answer Higher Order Thinking Questions
4. Why did the Mayor's speech make Doon so angry?
Your answer: because the mayor is talking about solutions but the mayor does not do anything to help the city
Text Evidence: that's what the text said (Does not prove anything)
Monday 5/11
Want to give a shout out to 1st core, over 90% of their assignments were turned in this last weekend.
This week students will start to see the City of Ember start to fall apart even further. The reading focuses on Chapters 8-10 and and follows as Lina and Doon struggle to decode the note they found in the open box. (Hmmm, this was important in the Instructions). Also, this week, students will be expected to understand Idioms, important to one of this week's reading chapters.
All three assignments are due on Sunday night by 11:59 pm.
Friday 5/8
Happy Mother's Day to all the wonderful awesome moms out there in the district.
Thursday 5/7
Wednesday 5/6
Today, grades were updated in MiStar for everything I had turned in today. Please check and make sure I have entered in your grades correctly. Sometimes, with the amount of late assignments being submitted, I might miss putting your Google Classroom grade in. If you feel I have missed giving you credit for an assignment, just let me know via email or call me during office hours.
Tuesday 5/5
I'm going to drop this here and walk away.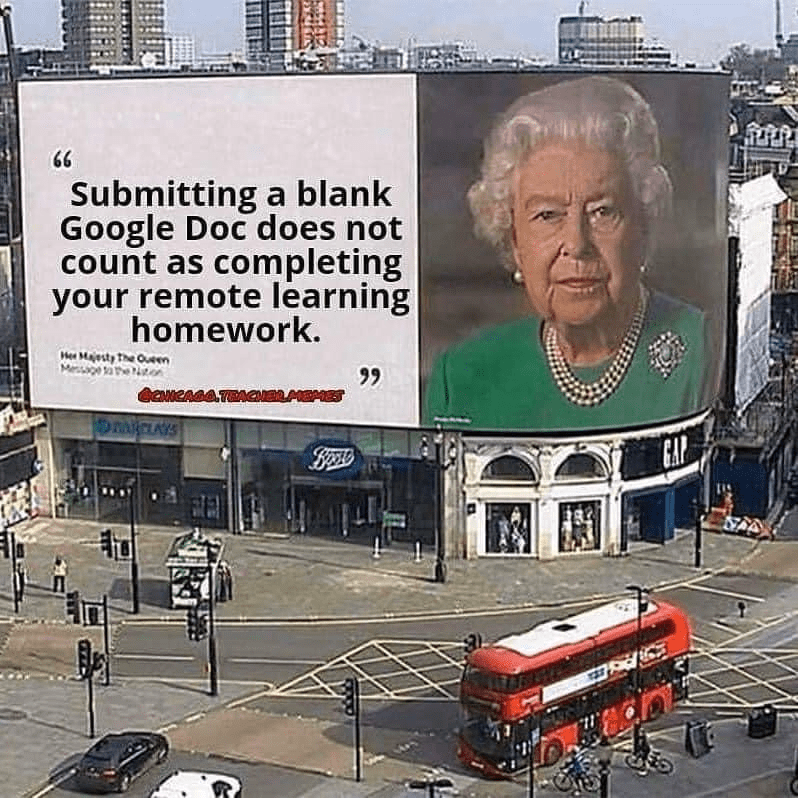 Please make sure you are completing all of your work with your own thoughts.
Monday 5/4
Happy Star Wars Day and may the 4th be with you. It's another happy Monday here in online learning. I am in the process of grading last week's work and should have the grades caught up into the gradebook by Wednesday.
This week we are continuing on with City of Ember ch. 6 and 7. This week's assignments are up and ready for you to complete. With Sunday being Mother's Day, you should probably complete the work before then so you can enjoy the day.
Friday 5/1
I emailed many of you a reminder today about completing work this by this weekend. The reminder included my office hours, looking at assignments before Friday as I might not see your questions or comments over the weekend and making sure you understand what needs to be done. About half of the students have already completed their assignments and I say a big "THANK YOU" to them. Have a great weekend!!!!
Thursday 4/30
Wow, just think, soon we will be at the halfway point of 4th Quarter. Please make sure you are keeping up with your work and not falling behind in any of your classes.
Wednesday 4/29
All the grades for the 1st two weeks of 4th quarter are in the gradebook. If you have missing assignments, please go to Google Classroom and complete the work you have yet to complete.
Below you will find the assistance video to help you on this weeks work. If you have any questions, refer to this video to help explain what you need to do to complete your assignments.
Tuesday 4/28
Whew, it's Tuesday already and April is almost finally over. Just dropping a quick reminder that while your work is not due til Sunday night, I suggest that you look over the assignments and expectations before Friday. During the week, I am available both through the private comments and during my office hours to assist you. During the weekend, I may not be as available to help, which means questions might not be answered til Monday.
Monday 4/27
Happy Week Three of City of Ember!!!! I hope you are enjoying the book as it is one of my favorites (and Mrs. McKeon and Ms. Skrbina). The book will start to soon develop the mystery as it goes from Exposition to Rising Action.
Your assignments for this week are up and they focus this week on setting. Remember that setting is not just the City of Ember, but any different location the story takes part in. Thus while the main setting is the City of Ember, the setting also takes place in the different little shops and places that Lina, Doon and the Mayor go to as the story continues.
Thursday 4/23
We hope this message finds you all in good health. Woodworth Middle School will be handing out chromebooks to students who still need technology on Monday, April 27th from 12-2. Parent and student ID must be present in order to get a chromebook. We will be handing chromebooks out off of Hubbard Drive facing Greenfield – Door #7. We are asking everyone to stay in their car and drive up waiting for directions from our volunteers. We ask everyone to adhere to the strict guidelines of social distancing in order to protect our families and our volunteers.
Wednesday 4/22
Use this video to assist you in completing the work for this week. This will also help clear up any problems and issues I've seen with student work so far.
Tuesday 4/21
Has anybody seen spring yet? I really wish it would arrive and stay permanently (personification by the way). In other news, grades for City of Ember have been inputted into MiStar and available for you to view. Most students are rocking out great grades (wiping away a tear at how proud I am of you all). Keep up the good work!!!!
If you are like me and love reading (currently reading a Stephen King novel) and want to be able to find new books to read here is a site for you to start: K-8 Books. A book called When the Dreamer Dreamed caught my eye and I think I will start it as soon as I'm done with my current book.
Finally, I hope everyone important to you is healthy and staying safe. I miss all of you and look forward to talking to you somehow throughout the rest of the year.
Monday 4/20
Happy Monday. I am pleased to see most of the students are completing the work in Google Classroom. I hope you enjoy City of Ember, as it is one of my favorite books. After some confusion, most students were able to complete the assignments and most got full credit. Remember, if you are struggling to complete the work, contact me during my office hours, or make a comment on your google assignment. Please make sure you are looking at this week assignments during the weekdays so if you have any questions, I can answer and help you solve your issues. I am not usually available on the weekends. Also, if you complete the work incorrectly, I can review it and give you a chance to redo it during the week.
This week, you have three new assignments, which are a pre-reading, reading and a post reading over chapters 2 and 3. They are all due on Sunday .
Thursday 4/16
I have received many questions from students so I have made a screencast to assist you in your work this week.
If you have any further questions, feel free to let me know and I will do what I can to assist you. The video is also in Google Classroom.
Wednesday 4/15
Yo, Hornets, school is in session, assignments are online and need to be done by Sunday night. You will be getting a grade for 4th quarter and this is just the start.
Many students are not reading the directions closely before they submit and then having to redo the assignments. I have been responding as quickly as possible as I can to questions and concerns.
Today while I was waiting for student questions and concerns, I did have fun on this site: https://www.schools-out.org/virtual-adventures
I did check out the Statue of Liberty, Buckingham Palace, The Globe Theater and Stonehenge. Stonehenge was cool as you can see the monument during all hours of the day.
Tuesday 4/14
Before you attempt City of Ember Questions or Assignment Day Ranking assignments you MUST read the Instructions and Chapter 1. Any rankings that I feel show you have not read the chapters will get you a zero and a redo. You can find the online text here – http://daal.deltaschools.com/content/for-students/the-city-of-ember-pdf.pdf
Audio – Feel free to use this to listen to as you are reading.
Instructions https://www.youtube.com/watch?time_continue=4&v=x_xXx9N_R58&feature=emb_logo
Chapter 1 – https://www.youtube.com/watch?v=JVIQyW9YGBU&list=PLoAB-7mUl9ir1qQv9OH_8yjsQS8ln829z&index=2
I have seen many students submitting incomplete work and/or not reading the chapters and still turning it in.
There are three Assignments this week all due by Sunday night –
City of Ember Week 1 Pre-reading – Complete the journal prompt and the Prediction sections before submitting.
City of Ember Introduction and Ch. 1 Questions – After reading the 2 chapters, students will need to answer all questions on the attached document. There has been some confusion over question #3 about the instructions. You need to make a prediction about what you think the people in this chapter are writing on the paper.
City of Ember Assignment Day Ranking – After reading the 2 chapters, you will see the possible jobs there are for the citizens of Ember. Chapter 1 goes into great detail about each job. You need to look at the five given to you on the assignment and rank how you feel about each job. Then, explain why you ranked them like that based on the ideas from the story.
Monday 4/13
Welcome back ALL! Today, we start our new assignments, reading the novel City of Ember. When you go to google classroom you can find the same slides for all three assignments. They are there to assist you as you complete your work for this week.
The City of Ember can be found here: http://daal.deltaschools.com/content/for-students/the-city-of-ember-pdf.pdf
Some housekeeping (things to be aware of for your benefit) to take care of: 3rd quarter grades are now available on Student and Parent Connect. These grades will not be mailed home due to the pandemic crisis currently in place. You will be getting grades for work that is assigned in 4th quarter so make sure you are completing all of your work for all of your classes.
Friday 4/3
Get your last assignments done and enjoy your break. Yay. As always, be smart, stay safe and stay healthy.
Thursday 4/2
As you can see, I'm not the only one who misses you. Woodworth Strong . The staff sending all the students and the community some positive love.
Wednesday 4/1
Reign just wanted all of you to see how cute she is and while she loves having me home, she knows how much I miss all of you and want to return to school.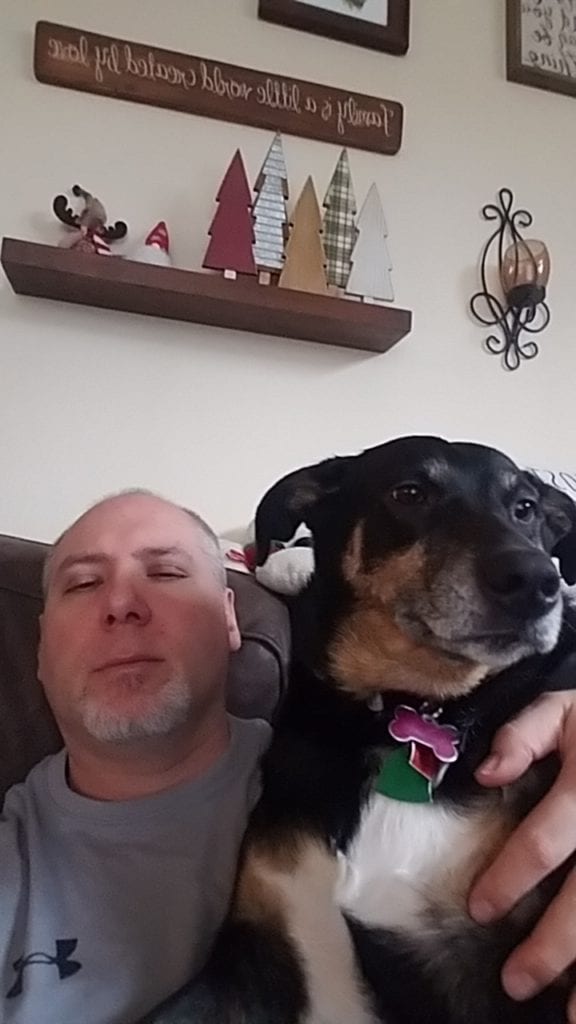 Tuesday 3/31
Here's a fun thing for you to do while you are missing your teachers and school. Student Council has put together a "Name that Teacher as a Baby" contest. Go to Baby Contest and submit your best guess. Top 3 students with the most correct will receive a gift card. Contest closes on April 6th, 2020. Good luck my scholarly Hornets.
Monday 3/30
Evening to all of you my wonderful students and their families. Grades have been updated for 3rd card marking and the newest assignments for 4th quarter were posted today. I hope all of your are safe and healthy. I will continue to give ideas to students throughout the week as you complete the work.
WOODWORTH VIRTUAL SPIRIT WEEK! TAG #WoodworthStrong on your posts on Instagram OR
Direct Message your photos to our Instagram page: @WoodworthStudentCouncil
If you do not have an Instagram: EMAIL the photo to Ms.Charara (chararn2@dearbornschools.org)
Monday: PJs at School! Post a picture in your online learning outfit! Tuesday: Snap a photo of you eating your fav. Quarantine snack! Wednesday: Post a photo with your "classmates" (family member or pets!)
Thursday – Time to get ACTIVE! Post a picture doing something active (indoor or outdoor) or send a video of your favorite TIKTOK dance!
Friday – Keep your Woodworth Pride Strong and snap a photo of you in your Woodworth Gear!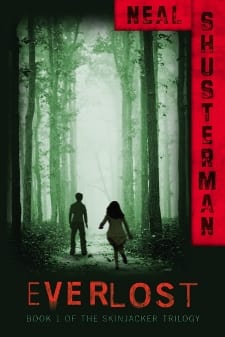 Thursday 3/26
I am currently fighting with Google Classroom (personification by the way) to grade your assignments and make comments. However, I am receiving many error messages on Google's sites. I will continue to give feedback as soon as possible.
Meanwhile here is today's book of the day to check out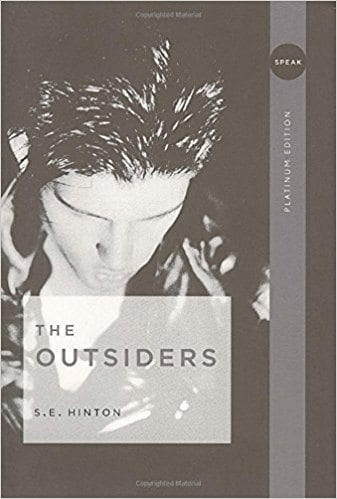 Wednesday 3/25
Not much new today. Just reading Wicked, taking Reign on long walk and deep spring cleaning. I am responding to your comments at reasonable hours. Which means, if you are one of the students working at 2:30 in the morning, I WILL not be answering til the next morning. Do become an Edward Cullen, (metaphor by the way) meaning try to stay on your normal routine and stay safe and healthy.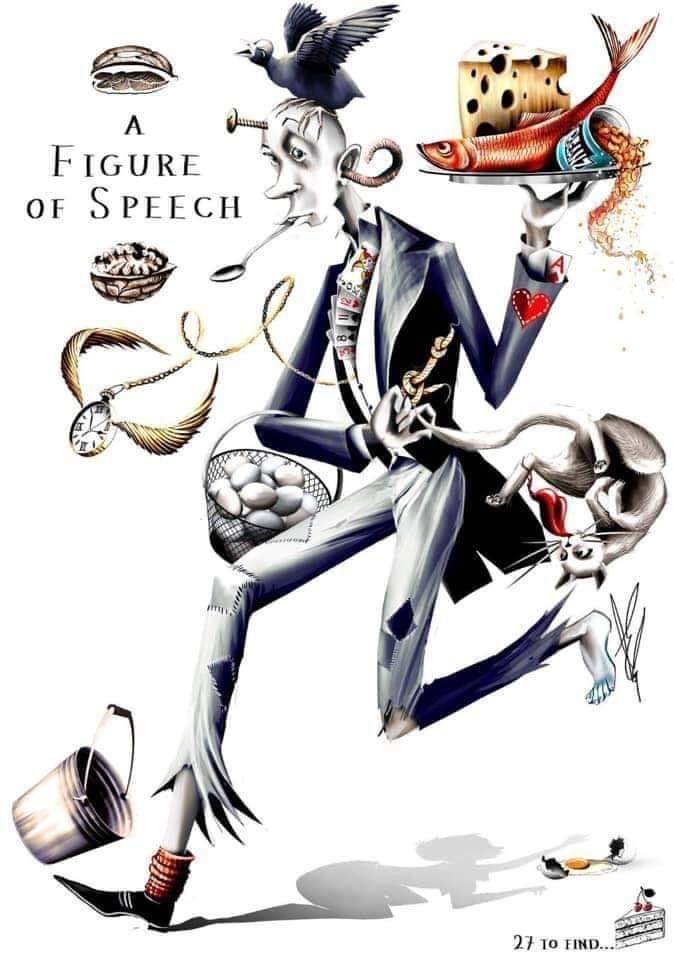 Tuesday 3/24
I hope all of you are doing well and finding ways to entertain yourselves safely this week. I have binge watched a few shows, and today will be starting to read Wicked, the story of how the Wicked Witch of the West grew up. I'm looking for movies/shows to watch and books to read. Send me your suggestions. On the plus side, Reign is truly happy to have me home as a cuddle buddy, although she does make it difficult to get some things completed. She does love our daily hikes on new trails on the Hines Park paths.
For this week's assignments, Ms. Skrbina made some helpful videos.
Text Structure Slides Video
#1- https://drive.google.com/file/d/11FNS6eUDfgUFibN0GP1aiWxRmcpWf5QG/view
Slides Video
#2- https://drive.google.com/file/d/1oZ0CQmNbrHXUPy8BAHt9dzenWv1l3_bQ/view
Directions for Structure
Sort- https://drive.google.com/file/d/1kwqldhZRgGaNgIkUulH3DqMSDaTkWO_K/view
Directions for Structure
CERs- https://drive.google.com/file/d/1oMSEZlPRo7FdU0_gQX07mvFvnNnkvQUt/view

There are two assignments: Text Structure Sort and Text Structure CER. You will need to complete both by Sunday night.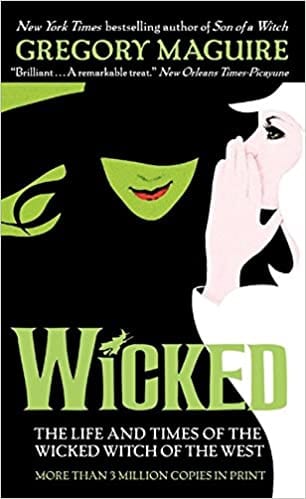 Monday 3/23
I have started grading last week's assignments and giving detailed feedback. I am seeing some extremely amazing CER's and also some that need a little work to improve. I am also happily impressed with our knowledge of figurative language as most students are getting full credit.
Finally, you are all missed, even those that are difficult to love, and I look forward to one day being able to continue being your teacher, whenever than may be.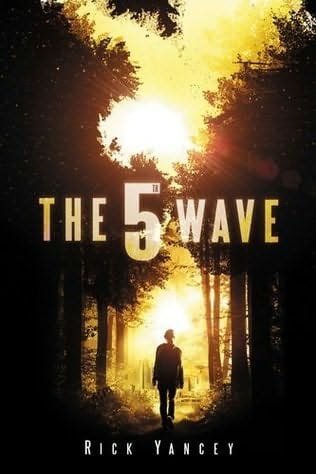 Friday 3/20
Just a friendly reminder, your first week assignments are due in two days, just two days. Don't forget to get you full credit.
On the other hand, I have several students who have not started. Please reach out to me if you need assistance.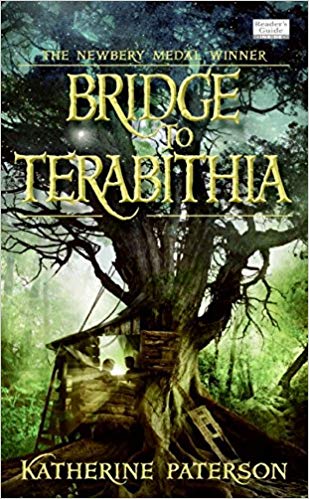 Thursday 3/19
Hello all. I am proud of the hard work and completed assignments I am seeing in Google Classroom. Throughout the day tomorrow I will be going through your work and making suggestions and giving feedback. Thank you for all your flexibility in this temporary weird new normal. I hope you all are finding ways to stay safe and healthy. Feel free to continue sending me private comments and I will answer your questions as quickly as I can.
Wednesday 3/18
I'm sure many of you are getting antsy and tired of being stuck and confined to the house. I am too, so in my time this morning, I put together a CER review video for you to watch and help you with your assignments this week.
CER Video – click on the link and use it to your benefit. Also, feel free to email me or comment on your assignments if you are still struggling
Also, make sure to call or contact your friends. Make sure they are doing well and not feeling lonely or depressed.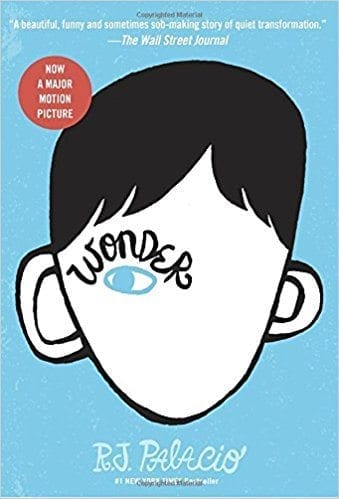 Tuesday 3/17 – Happy St. Paddy's Day
Just a couple of quick notes to help you with your assignments this week:
I will be checking in on what you have completed so far and assisting you in any way that I can. I might ask you to unsubmit, make corrections and then resubmit.
Figurative Language in Music will give you the four definitions and song examples. Start here if you are struggling
Figurative Language Music Review – this video will review the four main types of figurative language as well as give you examples from some recent pop songs.
Mrs. McKeon has been kind enough to make a video showing how 6th graders explaining the directions to the two google classroom assignments assigned yesterday. Check it out here – Mrs. McKeon Video.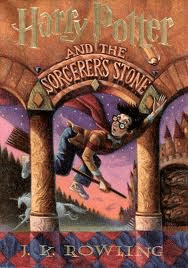 Monday 3/16
The following assignments are now online in Google Classroom for you to work on:
Figurative Language in Nadia the Willful, Nadia The Willful Theme CER, and the Lit Circle Project.
Please do not hesitate to email me if you have any questions. If you wish, you can also use the private comment option in Google Classroom.
Pace yourself in your work and make sure you are completing quality well written assignments. Also, please look out for your friends and make sure they are aware of all assignments for all classes. This is an unusual and new step for all of us and only by working together can we get through this time.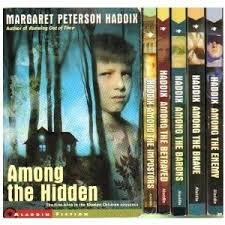 Posted in Blogs by Dion Prater with no comments yet.