Hello families!
As long as we have school today our field trip is still on!
Parents will drive children to the Henry Ford Centennial Library at 9:30am. Parents and children will stay together at the library from 9:30-11:30am. Ms. Abdellah and myself will still be at school our regular time if you would like them to stay with us from drop off time until 9:15 when you return.
We will have a normal day of school to follow the field trip.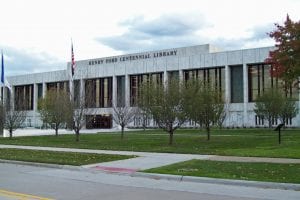 Henry Ford Centennial Library
16301 Michigan Ave, Dearborn, MI 48126