With the change of season, I want to share with you helpful guidelines to know when you should keep your children home from school.  The following documents were sent to us from our school nurse.
Please Please, do not send your child to school with a fever or with the use of medication to reduce a fever.  If your child has a fever the night before or is sent home in the middle of the day from school with a fever, they must be without a fever for 24 hours before returning back to school.
The document below is in both English and Arabic. Click the image to enlarge.
*I have been trying  my best to clean the materials that we use each day!  If you could donate any disinfecting wipes to help keep our classroom germ free, we would greatly appreciate it!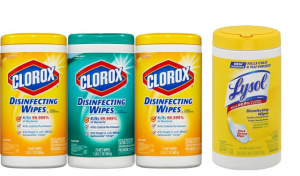 Thank you!