This is an early blog post for next week. I wanted to make sure I shared with you that Monday is another half day of school. I hope you have a lovely weekend.
Lost and hopefully it will be Found
We are looking for a very soft, fluffy headband ear warmer. It is black. We have a student who is missing it. It was a special gift from a family member. Please check your child's backpack, just in case it was placed in there by accident. Thank you.
Mark Your Calendar
Monday, January 24th – Half Day of School – Dismissal at 12:05
Friday, January 28th – Bake Sale – Please only one dollar. Thank you.
We Need Supplies for Two Projects
We will be making Valentine's Day mailboxes. Please send in an empty facial tissue box as soon as you have an empty one. We will also be making a constellation in science in the next couple of weeks. Please send in an empty toilet paper roll. Please see the photos below. Thanks.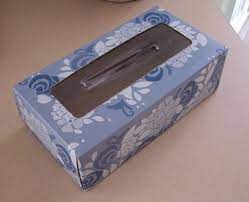 Valentines
If you would like your child to start working on their Valentines. Here is a class list. Please make one Valentine for each student.
Mousa
Alex
Jana E.
Elissa
Gabriella
Zain F.
Zuhair
Jenna F.
Scarlett
Alan
Johnny
Zane H.
Saqip
Samantha
Amelie
Mohamad
Rida
Ali
Hana
London
Jaad
Naheda

ELA
We will finish up the last shared reading and writing in Unit 4 on Monday. (It was tricky to get it all in last week.) Then we will begin Unit 5. In Unit 5, we will take a look at how things have changed from the past to the present. We will also make some predictions about how they might change, due to technology, in the future. We will start our Social Studies unit to match this.
I FINALLY finished the Reading Assessments. I am sorry that they take so long to complete. It is a one to one assessment. There is a reading, retelling, reflection, and connection section for each book. I have grouped students based on their similar reading strategies. It has been a long time, but please remember to allow your child to read their books to you and sign their literacy log.
SPELLING
We will be the long a vowel this week. Each of the words has a silent e at the end. We are back to rhyming words, again. Also, as you have probably noticed, the high frequency spelling words are getting tricky.
game
name
shame
frame
take
fake
shake
brake
why
many
right
start
WRITING
We are going to write one more opinion piece before moving on to explanatory writing. Due to the short week, this was pushed back a bit. The students will take the piece through the writing process with a little less scaffolding.
MATH
I made an error in my planning, We will have a quick quiz on Tuesday about various strategies to use when subtracting. Then we will move to Topic C. It is all about number stories. The students will have to be able to put the information into a number sentence, draw a supporting picture, and write a statement with the answer and the units.
SCIENCE and SOCIAL STUDIES
I will be teaching both topics for the next few weeks.
In Science, we will be learning about the Sun. In Social Studies, we will be learning about the past and how things are the same or different in the present.
Thank you for your support!
Mrs. Korte