Please read all of the way through this blog post. There is important information about Schoology included.
Thank you for all of your generous donations. The kids loved counting our tally marks each day and we discussed how important the food is for the less fortunate. In the end, our collective donations added up to 219 items for our classroom. That is wonderful.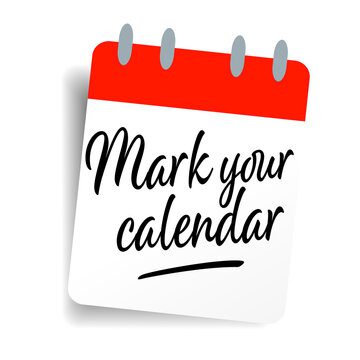 Monday, November 22 – We go to the Howard Library. Please make sure your child's book is in their backpack on Sunday night. We only get to go every other week. Some students have already returned their book.
Wednesday, November 24th – No school
Thursday, November 25th – No school – Happy Thanksgiving!
Friday, November 26th – No school
November 29th through December 3rd – Book Fair – This is a great way to build your child's personal library and to support the PTA. A flyer went home on Friday for you and your child to preview. Remember, there are many more books to select from at the book fair.

We go on Schoology to access our quick links like Zearn, Epic!, ABCya, etc. I also have folders, like spelling and parent resources on there. As a parent, you can access my blog via the parent resource folder. The students can access all of the spelling words, past and present, via the yellow spelling folder. We use Schoology every day to go onto Zearn for math. Zearn is our morning bellwork while I am collecting materials from purple folders, taking attendance, taking lunch count, and meeting quickly with students to make up missed assessments, etc.
Your child is also accessing Benchmark on my Schoology course. Benchmark is our ELA platform and materials. I try my best to meet with half of the class for reading groups on one day and the other half the next day. I rotate back and forth throughout the week. On Friday, I met with students for writing conferences. This is a necessary part of our ELA program and to help develop your child as an independent writer. When I have writing conferences, I cannot meet for reading groups. I did assign a book to every student on Benchmark though.
From here on, I will send a blog post or mass email indicating that a book was assigned to your child via the Schoology/Benchmark. I am asking that you take the time to read it with your child either that night or on the weekend, if assigned on a Friday. So…please take a peek, at Schoology, click on Benchmark, click on assignments, open the ebook, and have your child read their book to you. Thank you.
How to access Schoology at home.
Go to Student Portal on the Dearbornschools.org website
Click on the S (Schoology) icon
Click on Courses. If you don't see my bitmoji and classroom, you will need to join my course. The access code is 8N2C TFD9 63VXG
Then click on my Course.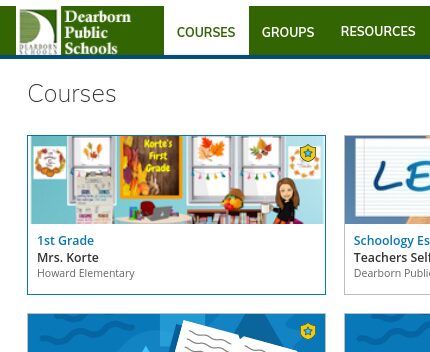 Once you are in my Course, you will see this bitmoji and classroom, a zoom link, quick academic links, Benchmark, and folders.
You can access Benchmark from home now. Again, Benchmark is where I will have your child's ebook assigned.
By the way, Raz-Kids is not working right now. My subscription ended so I am going to pay for it so that your child has access again. Also, this is the platform if we need to go to virtual learning. So, please remind your first grader to keep their mask up so that we prevent any and all germs from spreading. Thank you. (cold, flu, the C-19 virus, etc)
Spare "Inside Shoes"
The kids are doing a great job taking off their outside shoes, lining them up along the wall, and putting on their spare "inside shoes" for class. We no longer have mud and dirt in the classroom. If you haven't sent a spare pair of gym shoes, crocs, slides, or hard-soled slippers yet, please do so. Thank you.

Believe it or not, we will be learning over these two days.
Spelling
No spelling this week
ELA
We will finish up Unit 3, Week 1 in our booklet. There is a shared reading passage and a shared writing practice.
Writing
Each student picked a community helper to write about. We have our flow chart revised and edited.
On Monday and Tuesday, we will write our final copies or drafts. We will also make an appropriate illustration to support our writing. This will be hung in the hallway as a published writing piece.
Math
We are taking the end of Module 1 assessment on Monday. We will not begin Module 2 until we return from the 5 day weekend.
Social Studies
We discussed who has power with authority and who tries to have power without authority. So that you know, power with authority is the people who should be making the rules. Moms and dads, principals, teachers, community leaders. Power without authority is the people who should not be making the rules, like bullies and strangers.
This came at the right time for us, because we have had a bit of bossiness on the playground lately. My rule is all friends can play.
We will move on to fairness. What is a fair rule? Can rules be different for family members who are older or younger? For example, a bedtime. My daughter had an earlier bedtime than her older "high school" age brother and sister. I will be using that as an example for the students. (We might not get to this until next week though, because Mrs. Miller, Ms. Szalai, and I would like to have a bit of fun with the kids before the 5 day weekend.)
Thank you for your support! Happy Thanksgiving to you and your loved ones!
Mrs. Korte