NCTE recognizes the inherent connection between ELA and civic education. We know that for a well-rounded education, students need to engage with their greater community and develop critical thinking skills. For true learning to take place, teachers must be intentional in incorporating this connection throughout their school consistently.
NCTE, with support from the Educating for American Democracy project, has released our new guide, Reading, Writing, & Raising Voices: The Centrality of Literacy to Civic Education. This guide is meant to help educators and school leaders create continuous harmony between literacy instruction and civic life. Written by NCTE member Nicole Mirra, with contributions from NCTE members Kimberly Eckert, Seth French, and LaMar Timmons-Long, this guide aims to redefine education systems utilizing civically engaged literacy, social literacy analysis, critical media literacy, and community conversations.
By Kristy Loudon
At times, I sit at my desk frowning at the English 11 CCRS standards and our district curriculum guide, wondering how on earth I will ever fit it all in. In Focus, Schmoker solves this problem: He says we need to sit down with our departments and determine what is actually important. We need to establish how much reading, writing, and speaking our students need to do and be consistent within our PLCs.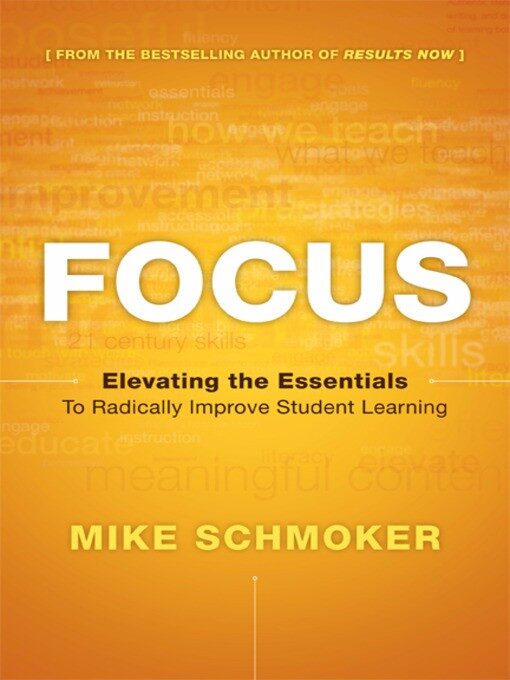 Once again, seems extremely simple, right? Thankfully, it's also effective and doable in every subject. The best part, as Schmoker says, is that "perfect execution of these processes is not required. The real power of this simple, multipurpose template is in its being done regularly and frequently."