We have a new home! Check out studentpodcastchallenge.npr.org for this year's 5-12 and college contests!
Welcome to the 2021 Student Podcast Challenge! If you're looking for our college contest click here.
We're inviting students around the country to create a podcast, then — with the help of a teacher — compete for a chance to win our grand prize and have your work appear on NPR.
Be a part of the NPR Student Podcast Challenge.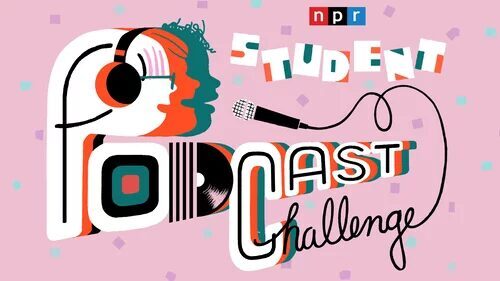 Here's how it works: Put together a podcast with your class or extracurricular group. Then your teacher can submit it to us.
This contest is for teachers with students between 5th and 12th grade. Each podcast should be between three and 8 minutes long.
The winning podcast submissions will be featured in segments on Morning Edition or All Things Considered.