By Mary Beth Townsend
On finals day, one of my students flew down the hall to tell my assistant principal that he had passed my psychology class with a C. He was a student who really struggled with how to "do school." Because he had been convinced that he would fail from the beginning, his excitement over passing my class at the end of the school year was palpable. This transformation was due to one simple change to my grading practices: I stopped giving zeros for missing work as part of a larger commitment to adopting equitable grading practices.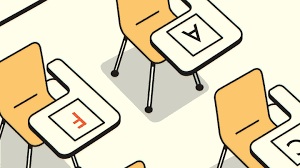 WHAT ARE EQUITABLE GRADING PRACTICES? 
As part of a larger focus on equity, leaders in my district have started the process of evaluating grading practices. Two years ago, as part of serving on my high school's leadership team, we read Joe Feldman's book Grading for Equity. Last year, with the support of the administration, I took a hard look at my grading practices. That experience transformed my thinking about how and what I grade.