Using Film to Instruct Students to Argue in an Essay
Students sometimes have a difficult time grasping how to write an argumentative essay. Documentary films can help instructors teach important aspects of these essays.
Many college composition classes involve teaching students a number of different essay types and techniques of how to write them. Probably one of the most important lessons a college student can learn is the art of writing an argumentative essay as an essay writer, but sometimes this kind of essay is hard to teach. One simple way to teach a student how to argue a subject is using documentary films. Not only do students enjoy watching a film in class, but this kind of film can show students the techniques involved in arguing a point of view.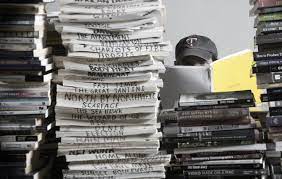 Features of an Argumentative Essay
Before an instructor chooses a particular documentary, he will want to be sure the film addresses the most important aspects of argumentation. In light of the film, he can ask himself the following questions:
Is the film controversial? If the teacher isn't sure, he can look at reviews. Could a person watch the film and either strongly agree or disagree? If so, the film is probably appropriate for this assignment.
Is the documentary's message and position clear? Is the argument strong?
What kind of evidence is provided to back up the argument?
Does the documentary address the opposition? Is the other side explored and refuted?
The documentary doesn't have to be perfect, but it should be a good example of argumentation.