By Jennifer Gonzalez
See Mrs. Jones. She has a fantastic idea for a new assignment. It's going to be challenging and engaging and fun. Before she can give this assignment to her students, Mrs. Jones needs to get a few things on paper. She starts by writing up a prompt. See Mrs. Jones smile as her fingers fly across the keyboard, crafting the language that describes what students will do.
Then it's time to build a rubric. Watch as Mrs. Jones creates an empty table with four columns – one for each level of proficiency – and five rows that break down the areas that will be assessed. Four rows, five columns. Mrs. Jones prepares to fill all twenty cells.
See Mrs. Jones slump down in her chair.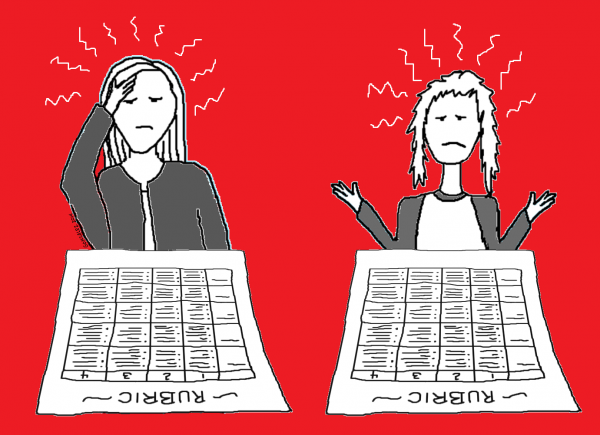 If you're like Mrs. Jones, you rely on densely packed analytic rubrics to assess student work. But creating these rubrics – trying to imagine every possible scenario that will result in an assignment being labeled as a 1, 2, 3 or 4, or whatever terminology might stand for those numbers – can be both soul-crushing and time-consuming.