Good teaching comes not from following a recipe, but from consistently putting student needs first.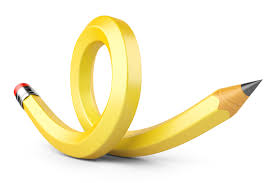 After almost 35 years in secondary and university classrooms, I know something about effective teaching. I have certainly seen inspiring examples from other teachers; I have written and reflected extensively on the topic; and occasionally in my own practice I exemplify effective teaching myself.
I also have a modest reputation in my part of the academic world for exploring ineffective teaching— and the source of my most telling examples is still, embarrassingly, myself. In articles and books throughout my career, I have felt compelled to detail my recurring instructional struggles and failures (Christenbury, 1996, 2005, 2007) to serve as a cautionary tale.
This article stems directly from my years of experience and reflection and from my stubborn and consistent aspiration to be a better teacher. I am not yet where I want to be, but as T. S. Eliot (1952) reminds us,
For us there is only the trying. The rest is not our business. (p. 128)
For those of us who are still trying to become the most effective teachers possible, it may be useful to consider a bit of history and a recent real-world example.
Scapegoats and Superstars
Although it might seem self-evident that effective teaching is at the heart of student learning, teaching has not always been a central part of the public discussion on education reform. Changing the patterns of school days and school years, establishing a common core curriculum, linking assessments to that curriculum, holding schools accountable for student test scores, altering administrators' preparation and responsibilities, incorporating new technologies into instruction, empowering community groups and school boards—these have all been and continue to be topics on the education reform discussion board. The teacher, an individual who is crucial to the success of any reform effort, has often been sidestepped, minimized, or even ignored.
by The Book Brigade at Psychology Today
Our book takes a different stance—one offered through the lens of the science of learning.  We suggest that real success and brilliance come when we support "happy, healthy, thinking, caring, and social children so that they become collaborative, creative, competent, and responsible citizens tomorrow."
Click to enlarge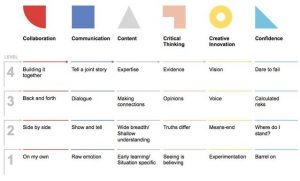 How do you achieve that kind of success?
We create a society that supports the learning of a breadth of skills in and out of school and that moves beyond a laser focus on content to include skills like collaboration (social skills, building community, learning to control social impulses); communication (listening, strong language skills; writing); content (the 3Rs and so much more, with learning to learn and executive-function skills); critical thinking (learning how to sift through information and to retain what is relevant to the problem at hand); creative innovation (putting information you have together in new ways, divergent thinking); and confidence (grit, positive mindset).
LINK: A 6Cs School District in Michigan