Challenges and Opportunities in the Classroom
Featuring Edsel Ford High School's Ammerah Saidi and her ninth grade Language Arts students.
New ELA Resource
The Statewide ELA SAT Task Force Team developed this document to support students' success on the SAT, and to build the literacy skills that students need for career and college readiness. This document is also part of a larger list of curated SAT resources. These resources focus on the Evidence-Based Reading and Writing and Essay portions of the test, and can be accessed online by visiting this URL: https://bit.ly/2fsmCZy.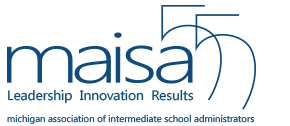 View the white paper here
View the YouTube guided tour of the ELA SAT white paper and curated resources by Mark Raffler, Kent ISD