Reading books remains one of the best ways to engage with the world, become a better person and understand life's questions, big and small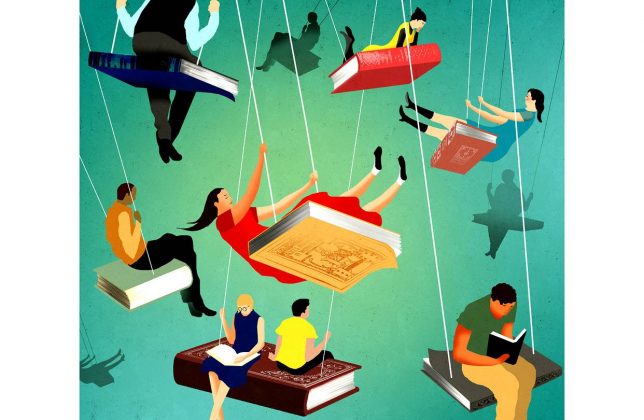 By Will Schwalbe
We all ask each other a lot of questions. But we should all ask one question a lot more often: "What are you reading?"
It's a simple question but a powerful one, and it can change lives.
Here's one example: I met, at a bookstore, a woman who told me that she had fallen sadly out of touch with her beloved grandson. She lived in Florida. He and his parents lived elsewhere. She would call him and ask him about school or about his day. He would respond in one-word answers: Fine. Nothing. Nope.
And then one day, she asked him what he was reading. He had just started "The Hunger Games," a series of dystopian young-adult novels by Suzanne Collins. The grandmother decided to read the first volume so that she could talk about it with her grandson the next time they chatted on the phone. She didn't know what to expect, but she found herself hooked from the first pages, in which Katniss Everdeen volunteers to take her younger sister's place in the annual battle-to-the-death among a select group of teens.