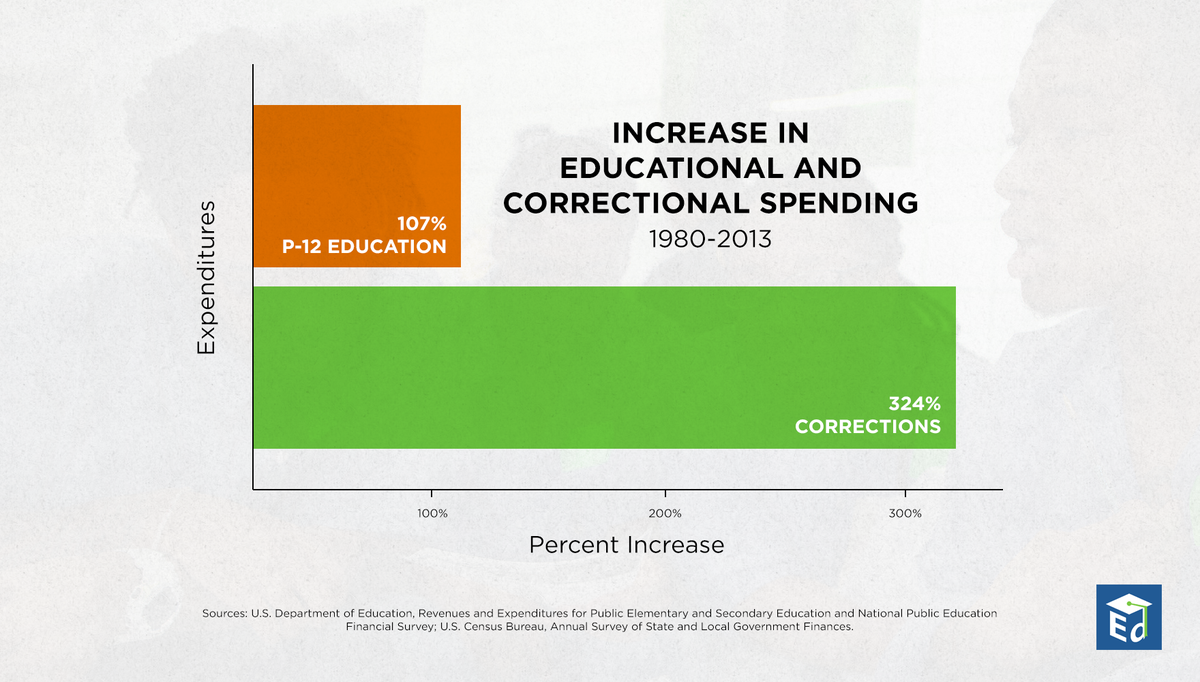 Priorities Check: Education vs. Incarceration
by John King
"Don't tell me your values," Vice President Joe Biden has said. "Show me your budget and I will tell you your values."  If this is true, and I believe it is, then, as a nation, we have to ask some hard questions about how we value education versus incarceration.
Growth in states investment in corrections has outpaced P-12 over the last three decades.
A first-of-its-kind analysis released today by the Department of Education found that, over the past three decades, state and local budgets for prisons and jails, adjusted for inflation, grew more than twice as fast as did spending on public elementary and secondary education. Even when population changes are factored in, 23 states increased per capita spending on corrections at more than double the rate of increases in per-pupil K-12 spending.
---
Seven states — Idaho, Michigan, Montana, North Dakota, South Carolina, South Dakota, and West Virginia — increased their corrections budgets more than five times as fast as they did their allocations for K-12 public education.
---
The report shows even greater disparities between the growth in spending for corrections and post-secondary education. Between 1989 and 2011, state and local budgets for corrections expanded 11 times as fast as did the amounts allocated to public colleges and universities.
LINK: Education vs. Incarceration