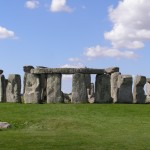 WHAT IS BIG HISTORY?
Students have an instinct to think deeply and feel respected when presented with deep questions. The Big History Project facilitates independent, critical cross-disciplinary thinking, which is what the real world is all about. Our active class discussions and questions reflect this. Wow!— High school teacher, Brooklyn, NY
13.8 billion years of history told through engaging videos, animations, articles, and classroom activities targeting middle- and high-school students
Flexible and adaptable — the course can be delivered over a full year or just a semester, depending on your school's needs.
Everything is online — materials are up to date, always available, and easy to download and print.
Easy to customize — use teacher-generated lessons or explore and create your own using a comprehensive library of custom designed content.
Built to hit Common Core, C3 and state standards— built from the ground up to align with the expectations of the CCSS, starting with the learning outcomes and including the assessment and lesson activities. The Big History Project emphasizes inquiry, analysis, and argument over content knowledge.
Comprehensive professional development — online instructional guides, detailed lesson plans, training sessions, and videos—available online, anytime anywhere. Plus monthly online sessions to go deeper on core topics.