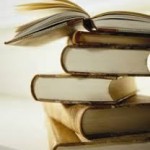 "We believe in the transformative power of a great text, a great question, and a great teacher. That's why we collect texts that students love to discuss.Teachers know their students best. That's why we created a flexible resource that works with whatever you're already teaching. CommonLit is building a reading resource by teachers, for teachers, from the ground up. We depend on you to connect with us and suggest content."
COMMONLIT.org is a collection of poems, short stories, news articles, historical documents, and literature for classrooms.
Choose a theme
Choose a discussion question
Choose a text
Ready for Tomorrow!
HERE'S HOW IT WORKS:
Teachers identify texts that students love to discuss;
We negotiate with the copyright holders;
We identify the Lexile reading level;
We organize the texts by theme so teachers can use them in their lessons;
We put everything online for free.
HERE'S WHAT THE RESEARCH SAYS:
College success starts in middle school – the best predictor of college readiness is eighth grade literacy. Students learn best when texts are differentiated by reading level. Grouping texts by theme helps students relate what they read to their lives, and motivates them to keep reading outside of school. All students perform better and learn more when they discuss what they read, form opinions, and defend their claims. The effect is greater for struggling readers, English language learners, and students from low-income families.