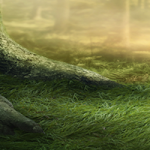 What is Theme, Anyway?
by Samantha Cleaver
Each time students read, they're entering into a conversation with the author about what matters, agrees Jeffrey Wilhelm, distinguished professor at Boise State University and author of Fresh Takes on Teaching Literary Elements. At the core of that conversation, however, is comprehension. To fully explore theme, students must understand what they read and then extract ideas from the text.
"You can't think with ideas unless you understand them," says Wilhelm.
Of course, the connection between comprehension and theme is obvious to anyone who's ever led a conversation about Animal Farm or The Giver, for example. Getting students to go beyond the obvious and use their higher-order thinking can be a challenge. When you get to the other side, however, it's worth it.
"A good theme brings relevance to a unit," says Laura Robb, reading specialist and author of Differentiating Reading Instruction. "It is a rich way of engaging and motivating students."