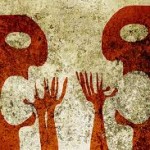 What issues do you care most about? What topics do you find yourself discussing most passionately, whether online, at the dinner table, in the classroom or with your friends?
Later this week we will be announcing a brand-new contest in which teenagers will be invited to write evidence-based persuasive pieces on the topics of their choice.
To help jump-start your brainstorming, we have gathered a list of 200 writing prompts from our daily Student Opinion feature that invite you to take a stand.
Though you won't be limited to these topics for the contest, you'll see that our list touches on every aspect of modern life, from politics to sports, culture, education and technology. We hope the range inspires you, and we hope the fact that each question links to at least one related Times article gives you a starting point for finding evidence.