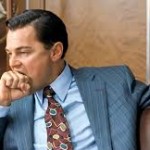 Why Do We Like to Watch Rich People?
Several Academy Award contenders like "The Wolf of Wall Street" and "American Hustle" glorify white-collar criminals and scammers, and many reality TV shows embrace the wealthy, too. A new series, "#RichKids of Beverly Hills," is the latest example of our enthusiasm for "ogling the filthy rich." Why are we so obsessed with watching the antics of the 1 percent?
If you're tired of the Should students wear school uniforms?  prompt, check in with the NY Times on their latest Room For Debate installment. It's a good resource for students to engage in argumentative/persuasive discourse.